Gustave M. Solomons, 1928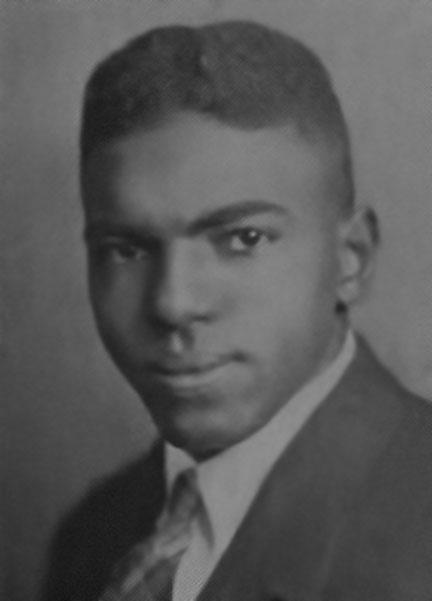 Gustave Martinez Solomons '28 was an electrical engineer and Cambridge civic leader. He graduated from Quincy High School in Massachusetts and earned a BS in electrical engineering (Course VI) from MIT in 1928. (A brief interview of Solomons' undergraduate experience appears in the undergraduate thesis "Notes on Researching Blacks at MIT Prior to the Class of 1930" by Dianna E. Abney '83.)
Solomons went on to work as an electrical engineer at Bethlehem Steel Company shipyard in Quincy, MA for most of his career, doing defense work building ships during WWII. After working there for 30 years, he became chief electrical engineer for the Metropolitan District Commission and retired in 1975.
Post-retirement, Solomons was involved in numerous community and civic affairs in Cambridge. He was an active member of the Masons, a member of Cambridge-Somerville Elder Services and of the Salvation Army Citadel advisory board in Cambridge, and a former trustee of Cambridgeport Savings Bank.
Solomons' run for school committee in 1959 made news. In 1903, before proportional representation was adopted in the Cambridge city council, the first African-American, James Lew, was elected to the school committee. After Lew's retirement in 1908, the community would have no representation on the committee for more than half a century. In 1959, after proportional representation was adopted and the African-American population neared 5.3%, Solomons was elected school-committee member and re-elected to five consecutive terms. "We have put in a language lab, and have added an MIT physics course to both Rindge and Cambridge High and Latin," he told the Harvard Crimson in 1961.
After Solomons' death in 1987, the building at 456 Broadway in Cambridge was named in his honor: Gustave M Solomons Transportation Career Center.
Solomons is survived by two sons also affiliated with the Institute: accomplished dancer Gus Solomons, Jr. '61 and Noel Solomons, former MIT professor of clinical nutrition.