W. Ahmad Salih, 1972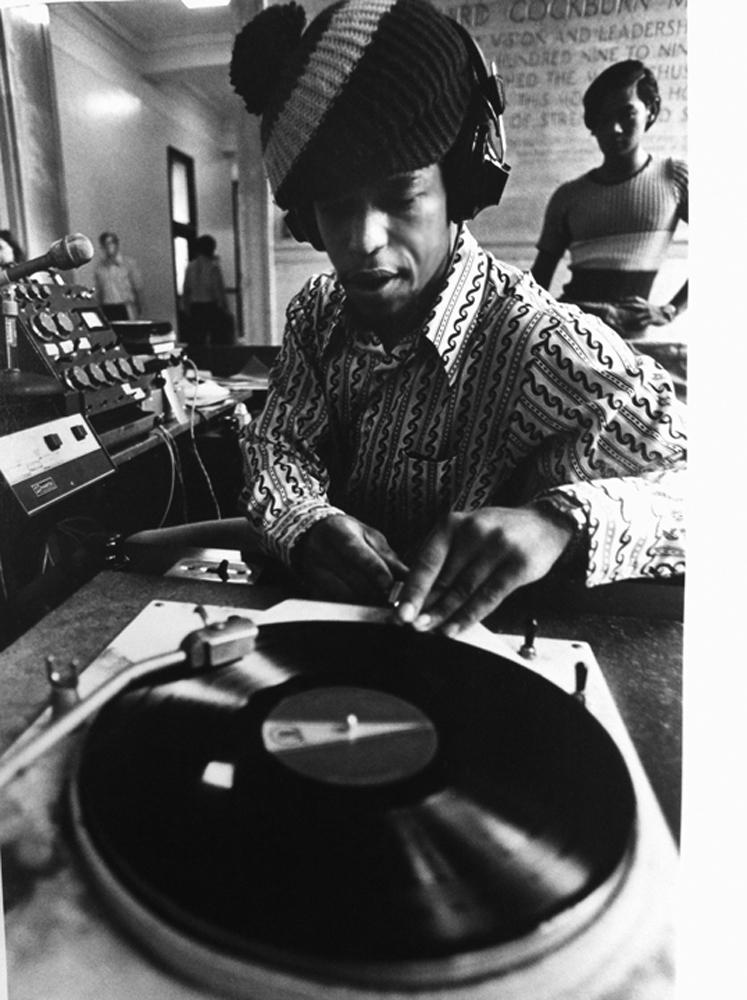 The first MIT student broadcasting station was originally signed on in 1946 as WMIT, becoming WTBS 88.1 FM in 1961. After seeing a need in radio for the Boston black community, Black Students' Union members created a show called The Ghetto in 1969-70.
The soul-music radio program was run by black MIT students and gained popularity in the Cambridge/Boston area. Show creators Waayl Ahmad Salih '72, SM/EAA '73 and James "JC" Clark '76, SM '81 named The Ghetto radio show after Donny Hathaway's 1970 song. Their faculty advisor was longtime MIT electrical-engineering professor Amar Bose '51, founder of the Bose company.
We used this vehicle to sort of help in uniting the black community...In 1972, we hosted one of the largest concerts ever at MIT, starring War, with over 20,000 attendees. J.C. got the idea to have a "City Party". The hub was at Walker Memorial, and we had satellite parties at Boston University, Boston College, Northeastern, Harvard, Tufts, Wellesley, University of Massachusetts, Simmons, and other schools and community centers around town. What made it a City Party was that everybody in their homes and cars were urged to turn on The Ghetto — and to play it loud!

W. Ahmad Salih, "Reflections of an MIT Student Activist: Uniting the Spirit of the BSU through Music," BAMIT Review, 2017
READ MORE
Cambridge's Biggest Party, MIT Museum, August 2022