Unveiling portrait of Shirley Jackson, 1981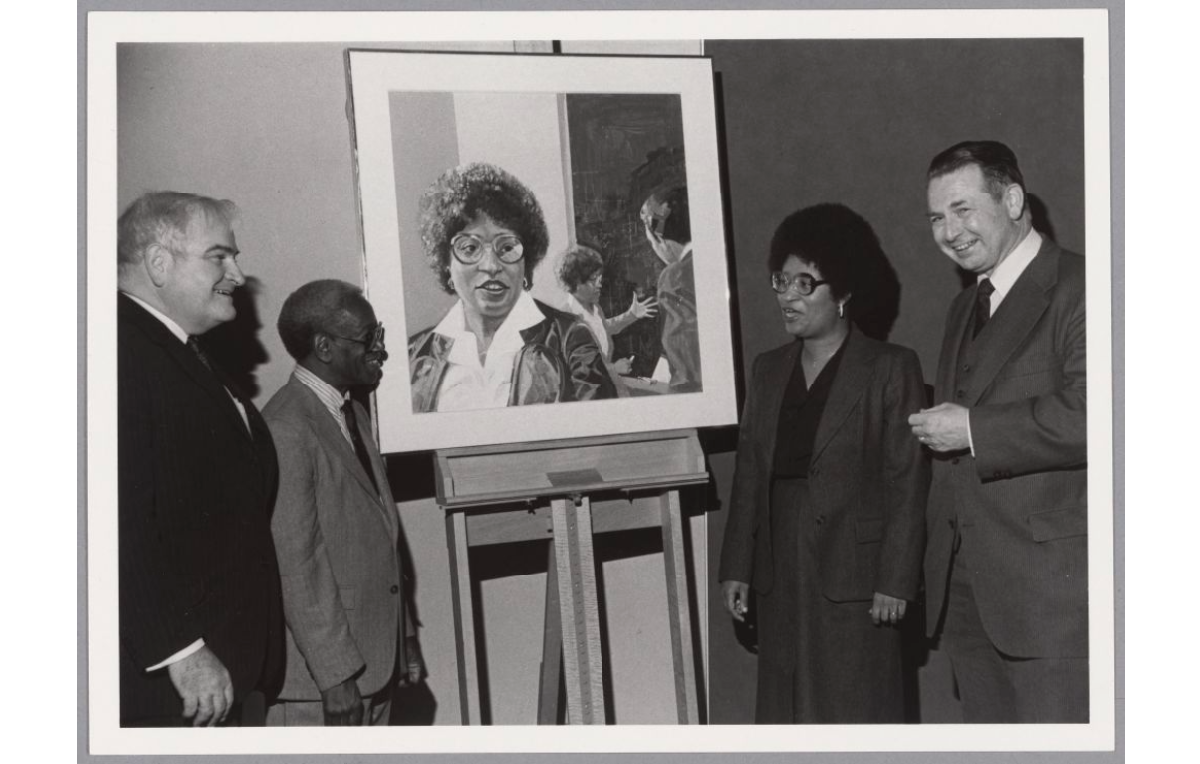 In 1980, the Ciba-Geigy Corporation started the Exceptional Black Scientists Poster Series "in an effort to encourage more young blacks to enter careers in science and medicine by providing role models for them to emulate," according to The NIH Record (8 August 1981). Ciba-Geigy distributed the posters free to schools and libraries. For the second series, commissioned in 1981, the three Exceptional Black Scientists portrait subjects were theoretical physicist Dr. Shirley Jackson '68, PhD '73; biological researcher Ernest Everett Just; and Dr. W. Montague Cobb, a medical educator, editor, artist, and distinguished professor of anatomy at Howard University.
Artist Ernest Crichlow is best known for his portraits of children. In 1969, along with artists Norman Lewis and Romare Bearden, Crichlow founded the Cinque Gallery, which exhibited the work of both new and established African–American artists and provided community educational programs. The gallery was named after Joseph Cinqué, the leader of the Amistad slaveship mutiny of the 1830s. After decades of sponsoring over 300 exhibitions in New York City and regional travelling exhibitions, the Cinque Gallery closed in 2004.