Transcript: Marie C. Turner, 1906-07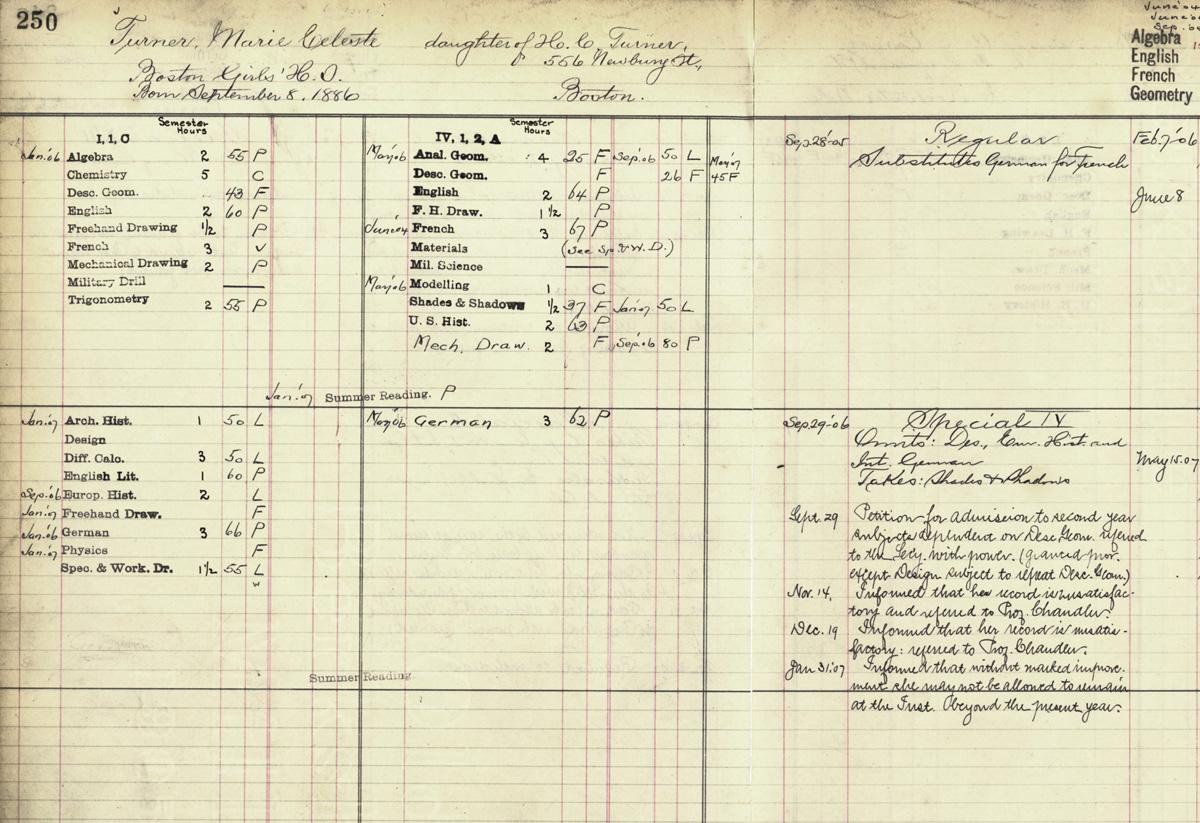 Marie Celeste Turner '09 was educated at the prestigious Boston Girls' High School. Her brother Henry C. Turner, Jr. '09, one year her senior, attended Boston English High School. They sat the MIT entrance examination on the same occasion in 1905. Neither performed very well. Marie's scores were marginally better than her brother's, with satisfactory marks in physics and English. The Turners enrolled at MIT in 1905, the second early case of black siblings attending MIT since Charles S. Dixon '98 and John B. Dixon '99.
Like Robert R. Taylor '92, the first known black student at MIT, Marie Turner majored in Architecture (Course IV). Her academic performance, however, was poor, apparently due to illness. After the 1905-06 fall semester, MIT informed Turner that, without marked improvement, she would not be allowed to remain at the Institute.
Both siblings dropped out in their second year and did not graduate, but they joined the Alumni Association, associating with the Class of 1909. While neither sibling thrived academically at MIT, both went on to successful careers in their respective fields: Henry became a physician, Marie a schoolteacher and writer.