Thomas O. Meeks, 1947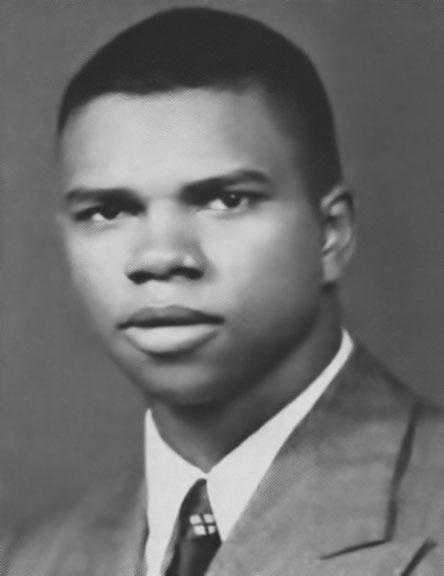 Thomas Orestes Meeks, Jr. '47 earned his BS in Physics in 1947. He went on to graduate studies at Yale University and Polytechnic University of New York. After earning his PhD, he served as Associate Professor of Physics at Kingsborough Community College (CUNY) until his retirement.
"His life is highlighted by his humble beginnings to his outstanding academic achievements," said an obituary in The New York Times (2 June 2011).
He is likewise remembered by those who knew him:
The last time I saw Dr. Meeks was four decades ago as an instructor of a Physics 101 course. Although I was and am interested in a couple of related sciences I still recall Dr. Meeks's ability to ease the fears of many others in the class who needed reassuring. He was a pleasant person whose promoting of introductory physics to those who would not voluntarily take such a course is something I still and will always remember...
--David Bee (Brooklyn, NY), 2 June 2011

Tom Meeks was a colleague who always had concerns about his physical sciences' students. His nature was kind and soft, he had no pretenses. He enjoyed chatting with his colleagues, sometimes even seeking their advice. He played tennis the way he lived, steadily and analytically, and with easy, fluid movements...
--Joseph N. Muzio (Rockport, MA), 3 June 2011

Thomas Meeks was my physics professor.He was a very nice person who would give students his own text book if they could not afford one...
--Devan Lax (Forest Hills, NY), 4 June 2011