STS 41B Challenger Crewmembers, 1983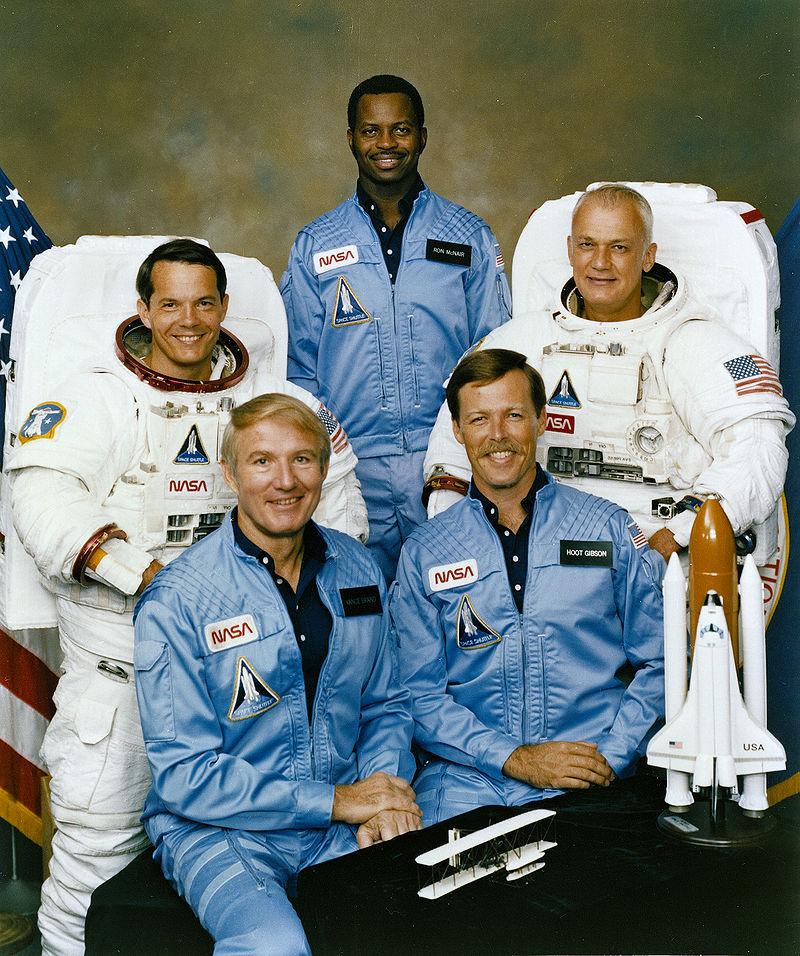 Ronald E. McNair PhD '77 was selected as one of 35 applicants from a pool of 10,000 for the NASA astronaut program in 1978. He was one of the first three African Americans astronauts ever selected by the space program.
From February 3 to 11, 1984, McNair successfully flew on the STS 41-B mission aboard the Challenger as a mission specialist. NASA's tenth space shuttle mission was McNair's first trip and made him the second African-American to make a flight to outer space. He was the first astronaut to operate the Canadarm giant robotic arm to position EVA crewman around Challenger's payload bay, and the first to conduct experiments using a laser ranging device. An accomplished jazz saxophonist, McNair was also the first to play a musical instrument in space.