Rufus Carlin in "Timeless," 1893/2017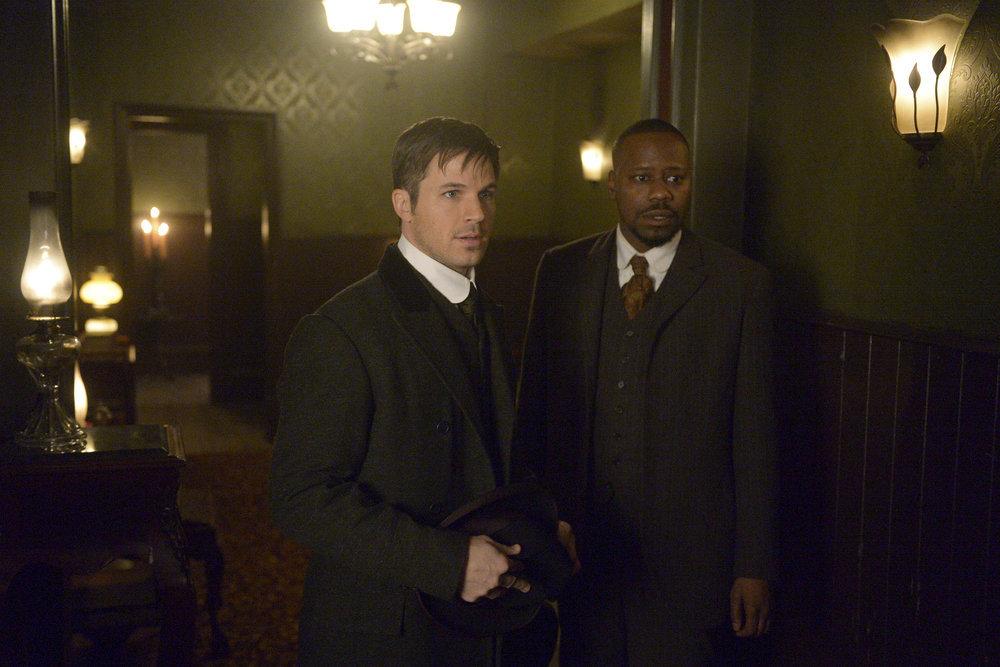 In the NBC series Timeless, fictional black MIT alum Rufus Carlin (played by Malcolm Barrett) is a technician sent to aid Lucy Preston and Wyatt Logan on their mission to prevent damage America's timeline. Rufus is introduced as the pilot of the time machine. Born in Chicago in 1983, Rufus is often not enthusiastic about traveling back in time as a black man, because he has to succumb to racism.

Season I, Episode 11- The World's Columbian Exposition (aired 16 Jan. 2017): Rufus and Wyatt end up being gassed and locked in a room with Sophia (played by Katherine Cunningham), an architect who, like Rufus, graduated from MIT. When Sophia mistakens Rufus for Robert Robinson Taylor '92, Rufus responds by saying he is "the other black guy".
(The real-life Sophia Hayden was the first woman admitted to the architectural program at MIT and did indeed design the Woman's Building at the World's Fair in Chicago. As also happened with many black MIT graduates, however, Sophia was never able to find work as a female architect.)