Roger K. Brooks, 1983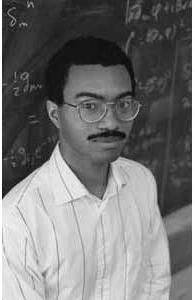 Roger K. Brooks '83, PhD '87 earned a Bachelor's (1983) and a PhD (1987), both in Physics (Course VIII), from MIT. He joined the MIT Department of Physics faculty in 1991.
Brooks is currently Chief Scientist at Guavus, a Thales company in California, where he leads a team of scientists, business analysts, and engineers charged with creating our company's analytics IP and providing analytics services to customers.