Robert T. Coles, late 1960s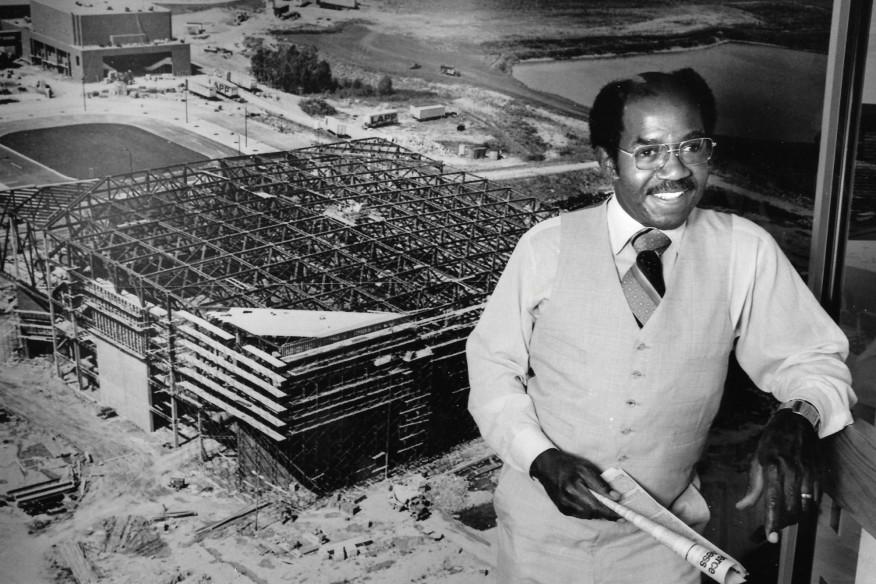 Robert Traynham Coles earned a Master of Architecture from MIT in 1955 and is the author of Architecture + Advocacy (Buffalo Arts Publishing, 2016), a richly-illustrated success story of inspiration and hope that carried him through a 50-year career as an architect. When a high school teacher sought to discourage him, telling him there were no opportunities for Negroes in architecture, Coles became determined to prove him wrong. His native ability and perseverance propelled him through a master's degree from MIT to opening his own firm in 1963 and leading to senior positions in the American Institute of Architects (AIA) and the AIA College of Fellows and co-founding member of the National Organization of Minority Architects (NOMA).
Cole battled racial discrimination throughout his career, leading him to commit to "an architecture of social conscience" and making his profession "look more like the society it has to serve." His continual goal was to create more humane, inspiring urban spaces. His buildings ranged from small, residential structures to major, public, developments. Some, including his home, placed on the National Register of Historic Places in 2011, and his MIT master's thesis, the John F. Kennedy Recreation Center in Buffalo, have been described as gems of mid-century modern architecture. Other commissions ranged from transportation complexes, to schools, to municipal administration buildings.
His efforts won Coles numerous awards, including the AIA's Whitney M. Young, Jr. Citation for service to the profession and the AIA 2019 Edward C. Kemper Award.