Robert E. Efimba during Black History Week, 1960s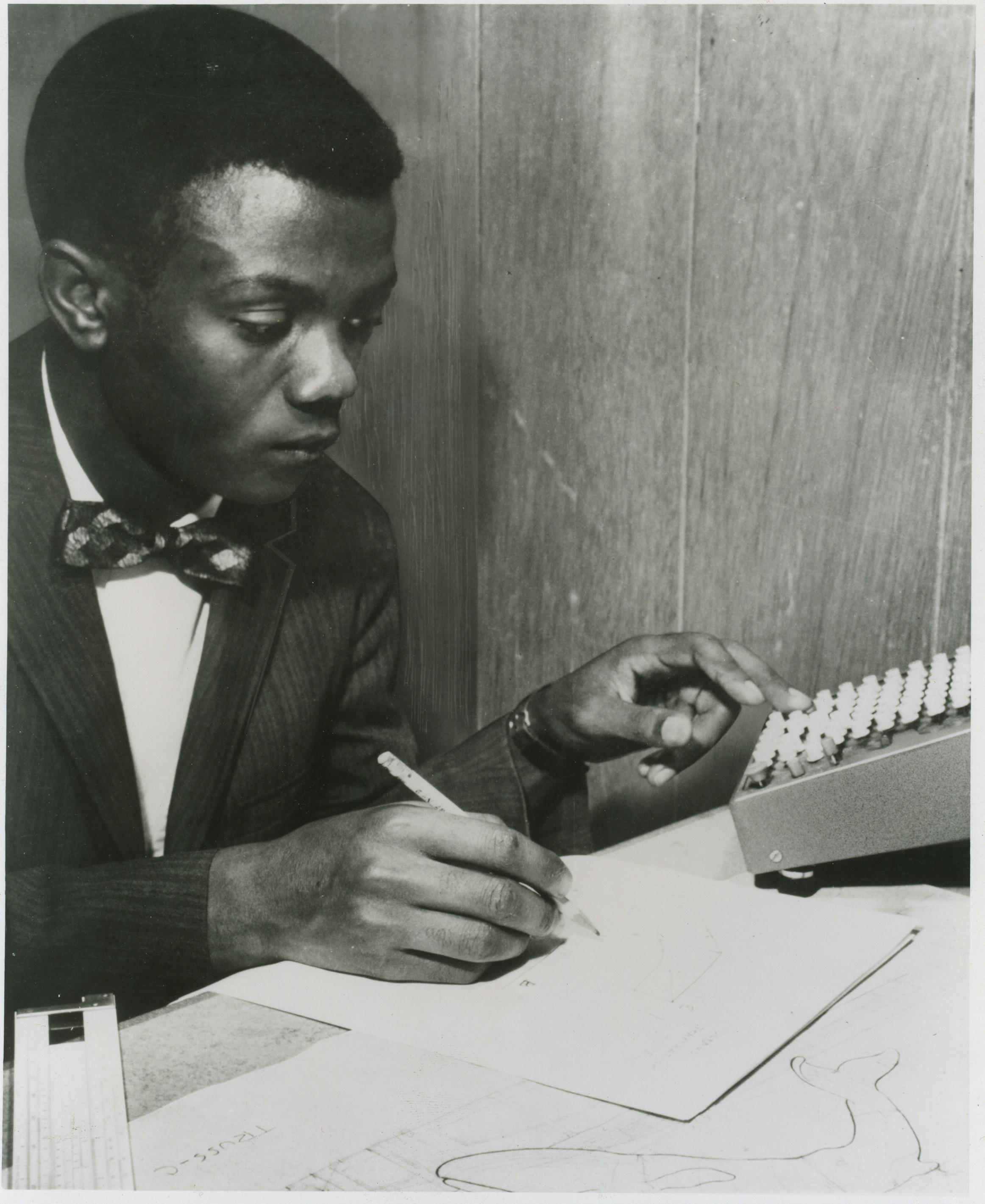 Robert Elangwe Efimba '63, SM '65, CE '69, ScD '72 went on to a teaching career at the University of Nigeria and at Howard University. He served as president of the DC Council of Engineering and Architectural Societies, which honored him with a Lifetime Achievement Award in 2013.
Efimba's name appears on the "Wall of Fame" in the corridor leading to the MIT Civil and Environmental Department, for which he served on the MIT Corporation's Visiting Committee from 1993 to 2001.
Over the past 30 years, I have used my background in teaching, research, professional leadership and actual practice of engineering, to develop a spirit of cooperation, collegiality and mutual respect among colleagues in academia and our partners in private practice and government service.

Robert E. Efimba, American Society of Civil Engineers Region 2 Director, 2016