Robert C. Hayden, ca. 1980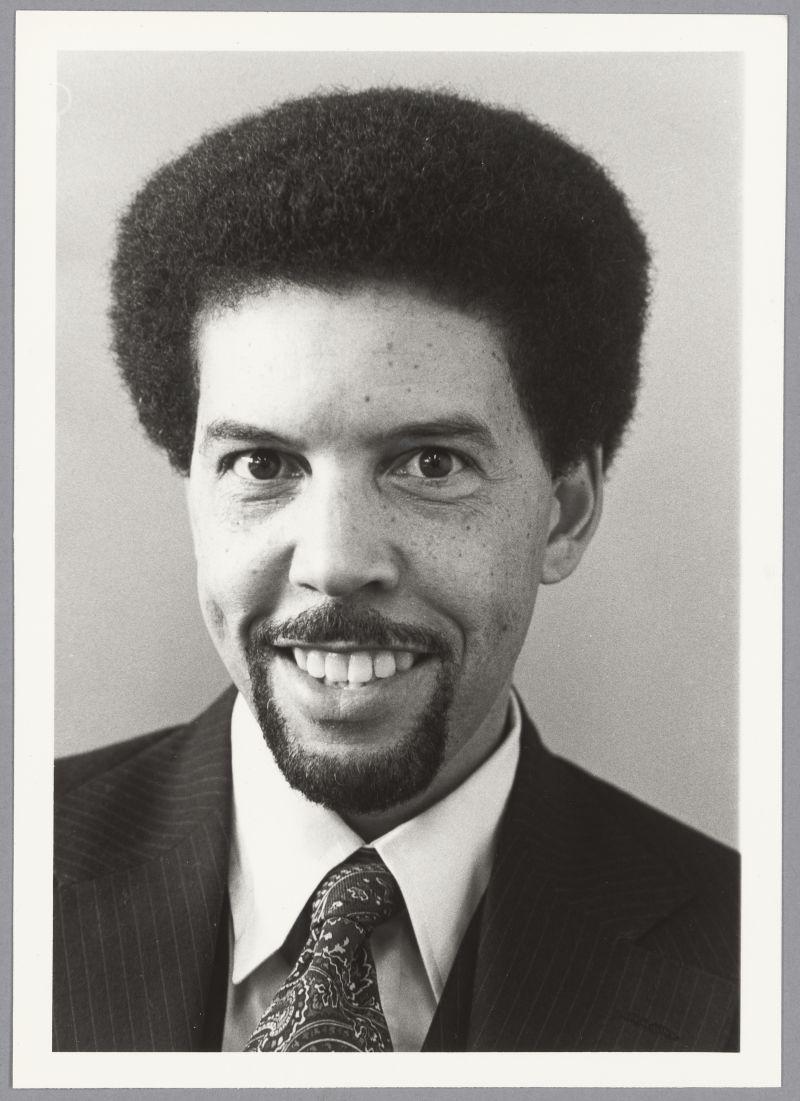 Robert C. Hayden, Jr. was a post-graduate fellow in the MIT Department of Urban Studies and Planning (1976-77) and Director of MIT's Secondary Technical Education Project (1980-82).

Hayden is known for his three pioneering works in the 1970s on the history of African Americans in science, technology and medicine. He served as the National Secretary and founding president of the Martha's Vineyard Branch of The Association for the Study of African American Life and History (ASALH), originators of Black History Month.
[Hayden] was an early academic expert who offered his research and experiences for our early Black Students' Conferences on Science and Technology held annually on campus. He was a historian, author, and educator, who contributed to African American historiography for 35 years. The genesis of BAMIT [the Black Alumni/ae of MIT] was formulated through those collaborative conference discussions and desire to bring advocacy thru our MIT alumni community.
—Kenneth Armstead '75, inaugural president of BAMIT