Richard H. Lewis with MIT Class of 1896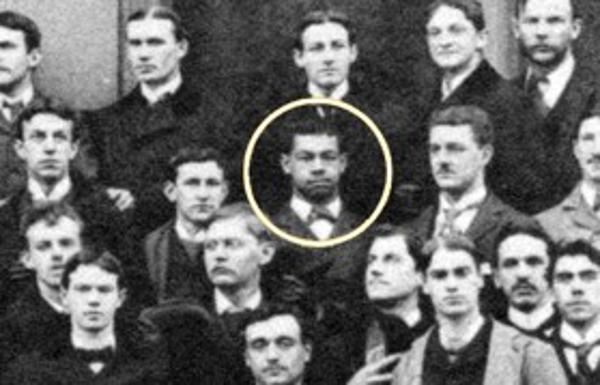 Richard Henry Lewis '96 of West Roxbury, Massachusetts studied at Boston Latin School. He sat the MIT admissions exam, passing all subjects, and was admitted as a regular student in 1892.
Lewis started out poorly in his math courses, but performed best in chemistry. During his second semester he was admitted as a regular student in Mining Engineering and Metallurgy (Course III), option 3, which emphasized the chemistry of metallurgy with a view to training students for posts in the metal industry, particularly iron and steel.
Lewis's academic career, however, was marked by steady decline, likely connected to a health problem. He died at the age of 21, before completing his studies at MIT.
We regret to announce the death of Mr. R. H. Lewis, a special student in the class of '96. He had been at the Institute for two years, and was well known in the course of Mining Engineering. The funeral took place on the eleventh of last month.

Obituary in The Tech, 13 February 1896