Presentation: BWA Alumnae on Self-Love & Sustainability, 2018
/sites/default/files/media/document/BWAA_Retreat_Self-Love_2018.pdf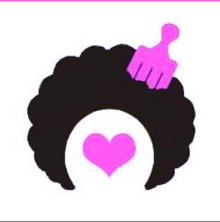 Black Women's Alliance (BWA) members from MIT Classes 2019-2022 came together in October of 2018 at MIT's Endicott House for BWA's annual retreat. Themed "Self-Love and Sustainability," the retreat held group discussions on what sustainability and self love mean to Black women MIT students, alumni, and faculty.
The "BWA Alumnae on Self-Love & Sustainability" presentation includes advice from:
Ticora Jones '00, BWA Co-founder
Stephanie Espy '01
Barika Poole '01
Patrice McDermott '01
Ayanna T. Samuels '02
Kristina Richmond '03
Kristin Rose '10
Alexa García '17
Nana-Efua Essuman '18
Black Women's Alliance (BWA)
Established in 1997, the MIT Black Women's Alliance (BWA) aims to:
Provide a forum to address the needs and concerns of Black women undergraduate students at MIT;
Promote the awareness of Black women's issues in the MIT community through activities designed to increase the visibility of Black women on campus;
Encourage interaction with other campus groups;
Encourage the scholarship of Black women at MIT; and
Promote activism, unity, friendship, and community.