Post-doc Bradley Sheares, 1985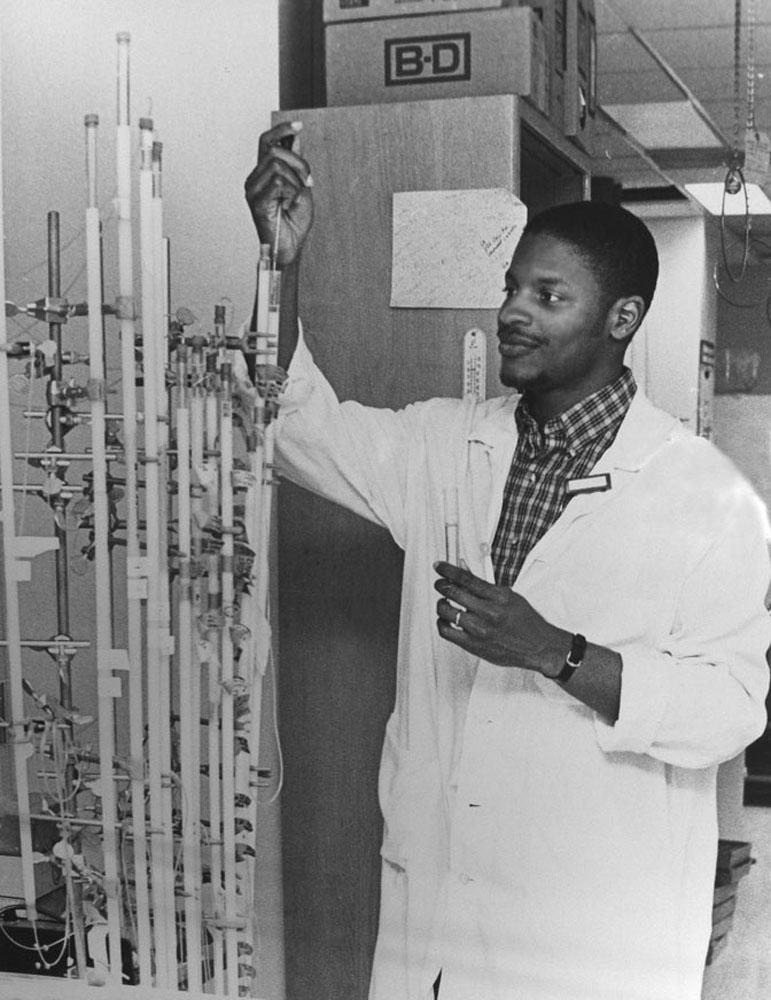 Bradley T. Sheares graduated summa cum laude with a B.A, in Chemistry from Fisk University in 1978 and with a PhD in Biochemistry from Purdue University in 1982.
From 2001 to 2006, he served as President of the U.S. Human Health division of Merck, where he had commercial responsibility for its portfolio of prescription medicines for the treatment of chronic and acute diseases in the U.S. In 2006, Fortune Magazine named Sheares among Corporate America's "Most Powerful Black Executives" and next generation of leaders. In 2007, he served as the Chief Executive Officer of Reliant Pharmaceuticals, Inc. Sheares is a Member of the College of Physicians of Philadelphia and the Executive Leadership Council.