Paula Hammond at work, 2007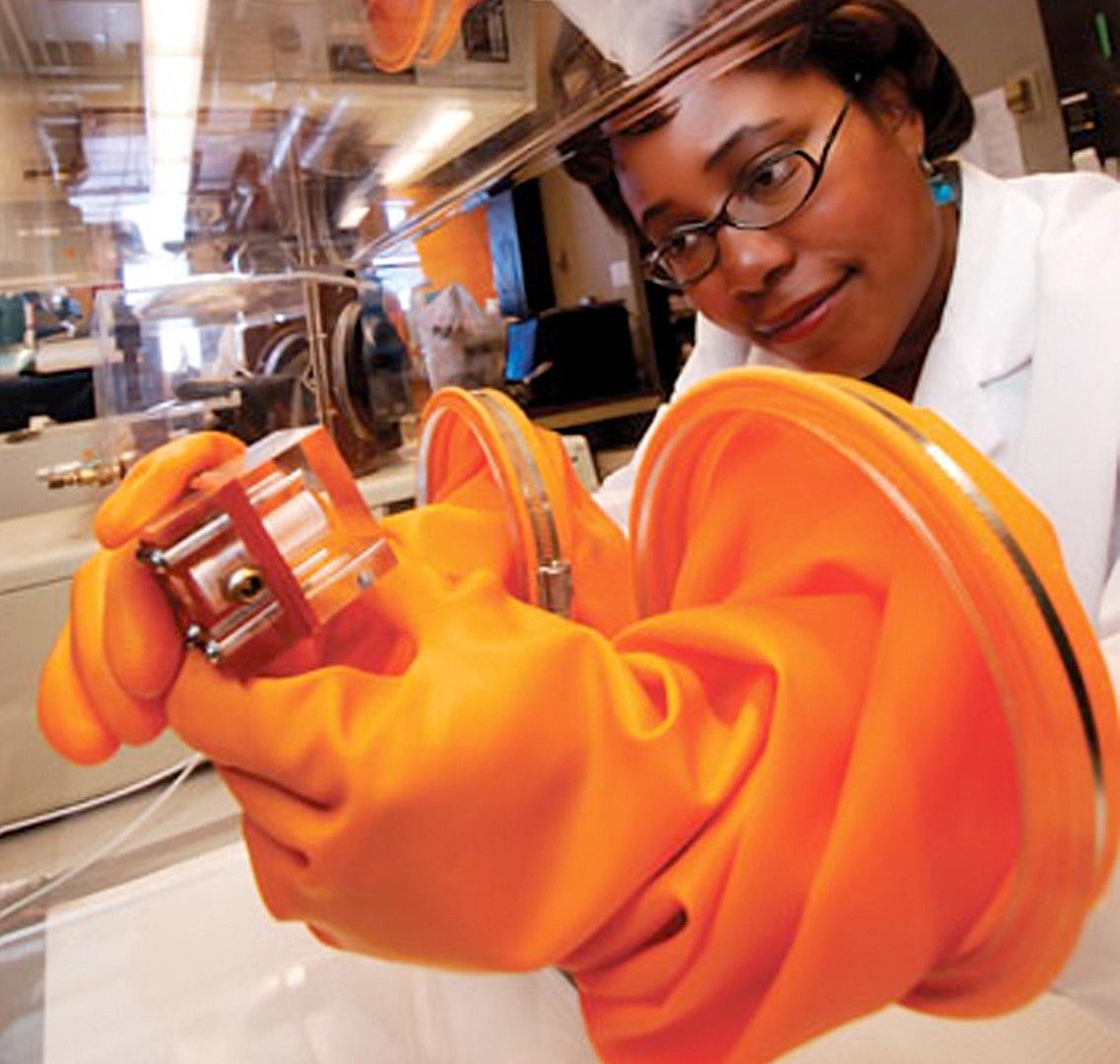 Roll-up Fuel Cells
Fuel cells have been hailed as energy saviors in everything from hydrogen-powered cars to laptops. But these devices, which resemble batteries in that they generate electricity electrochemically but differ in requiring an outside fuel supply, have struggled to find more than niche roles. A key reason is cost.

When the choice is battery vs. fuel cell, says MIT's Paula Hammond ['84, PhD '93], "batteries almost always win because fuel cells are expensive."

Hammond's trying to help change that equation. In fact, she's envisioning fuel cells that are not only cheaper than today's devices but also flexible enough to be incorporated into, say, the wall of a tent, or even to be essentially shrink-wrapped around a laptop.