Paula Hammond and Lego, 2015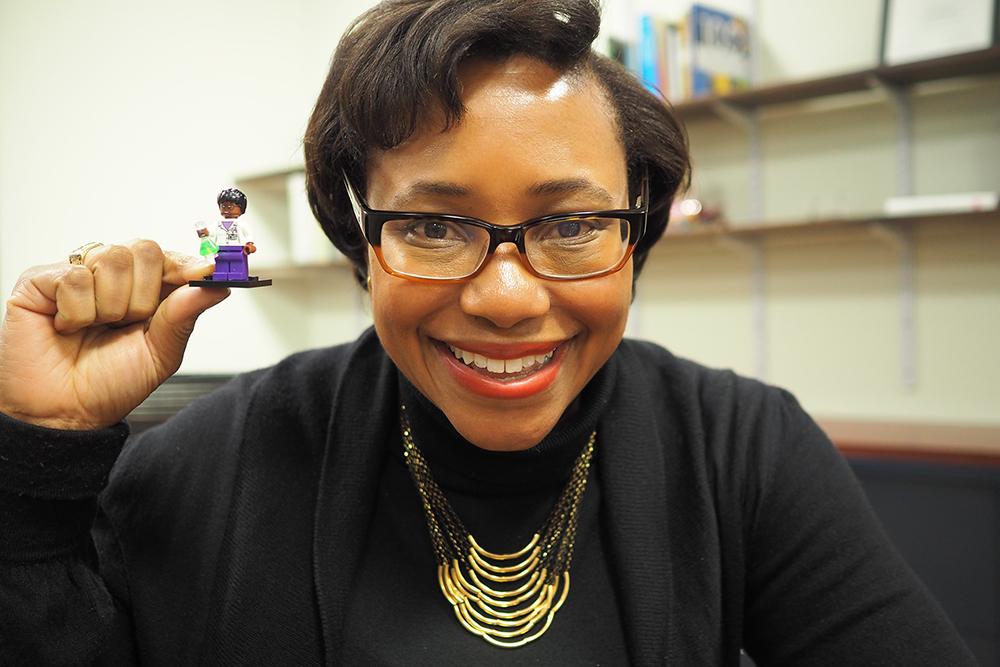 "I have long been interested in science history and am becoming more of a real historian of science, focusing on women who've been overlooked as far as the important contributions that they've made to STEM history," MIT News deputy editor Maia Weinstock told MIT Technology Review in 2017. "There are very few products that rival how much influence a Lego set could have on young kids. It's wonderful to be able to bring these women's stories to classrooms everywhere, to people's homes, kids' bedrooms." Weinstock, who has taught an MIT course entitled History of Women in Science and Engineering, is the creator of the Women of NASA and Bioneers Lego sets.
BIONEERS = Biological engineers; biology pioneers...This [Lego] set...celebrates women in these fields and provides early exposure to the important discoveries and inventions related to the engineering of biological systems...[Dr. Paula Hammond '84, PhD '93] create[s] better, safer methods for delivering medicine to cancer patients and new ways to repair and regenerate damaged tissues.