Pamela Jackson, ca. 1971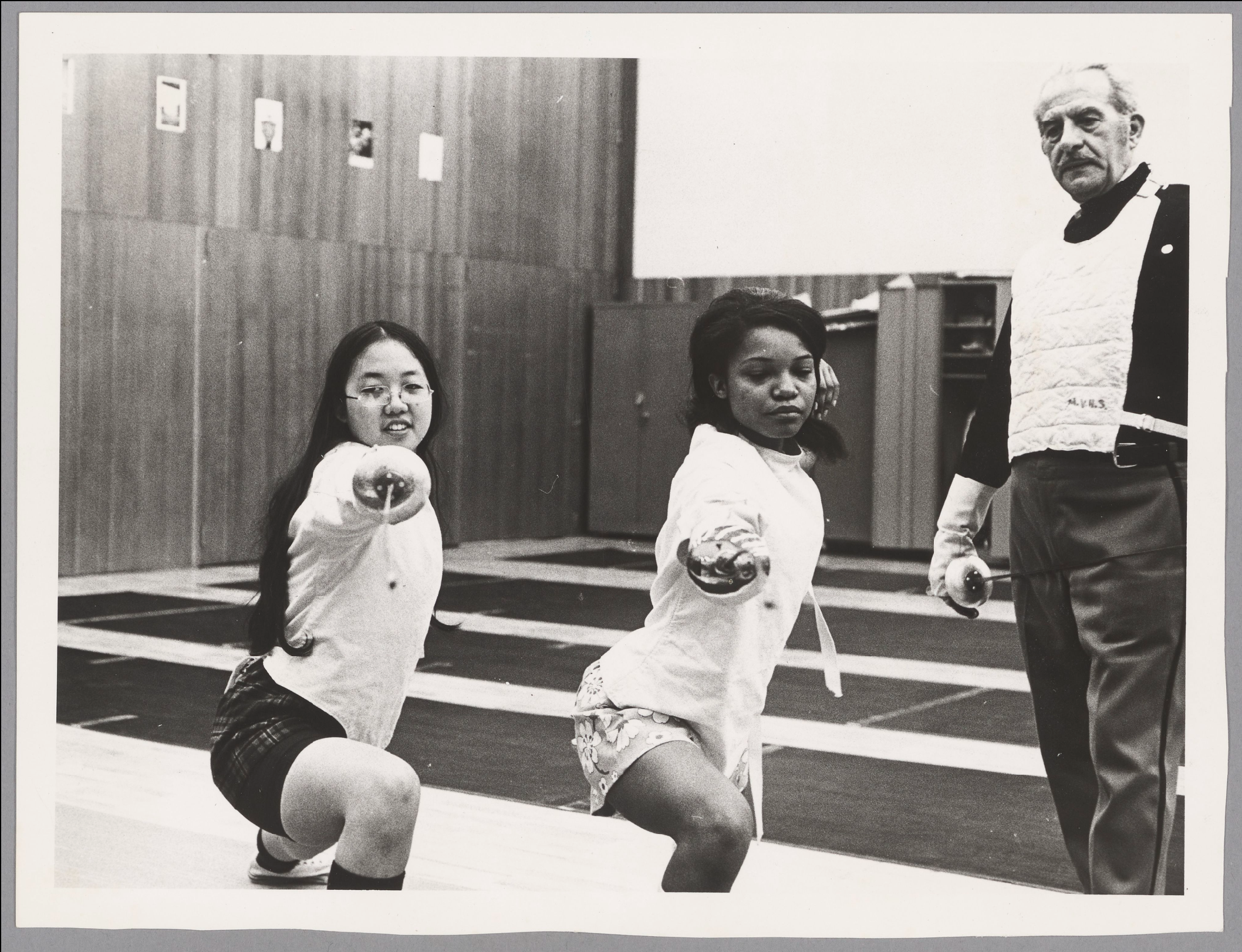 "MIT's women fencing team in the '70's included several African American women who led that team for several years and achieved many successes and victories," says Beverly L. Herbert '75, MCP '76.
Among these women was Pamela Jackson '74, '75, SM '75, who holds SB degrees in Chemistry and Chemical Engineering, as well as an MS in Chemical Engineering Practice from MIT. Jackson is currently Vice President of Technology at Emerson.
By high school, a biology teacher in Johnstown, Pennsylvania,, thought Jackson's intelligence should be applied in the sciences. Competitions followed, including the Westinghouse Science Talent Search, in which MIT Professor Michael Modell took notice of a paper written by Jackson on fuel cell efficiency and catalysis. That put her on the path to MIT's graduating class of 1974, in which she was one of six African-American women...She's been married to a chemical engineer, John Bush, for more than 40 years. They have three daughters, all of whom graduated with degrees in STEM fields. Her oldest, Rhonda Bush, graduated from MIT in 2000 with a bachelor of science in chemical engineering; Jackson and Rhonda Bush, simultaneously with another pair, became the first African-American mother and daughter to have graduated from the renowned school..."We're still breaking barriers," Jackson said.

"Most Influential Businesswomen" by Jacob Kirn, St. Louis Business Journal, 12 August 2016