Osie V. Combs, Jr., 2020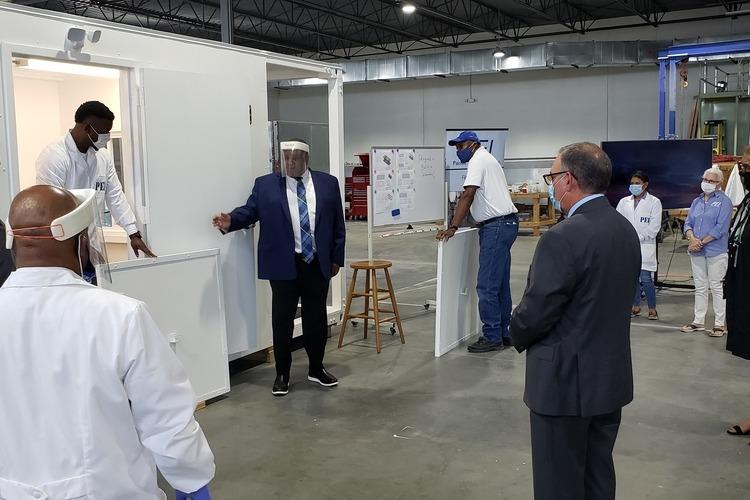 Early last March, just as the Covid-19 virus began to spread across the United States, Osie V. Combs Jr. OEng '77, SM '77 called a meeting to see what he and his colleagues might do to combat the looming pandemic. "We asked how we could use our knowledge and capabilities to help wage war against Covid-19," says Combs, Rear Admiral, US Navy (Retired) and president of Pacific Engineering Inc. (PEI), a small, specialized Nebraska-based defense contractor. "Because this is a war. And you can't fight today's war with yesterday's weapons."

Seven months later, PEI provided an answer, delivering the first of 10 freestanding Covid testing sites to Nebraska's Department of Health and Human Services (DHHS). Built of lightweight yet sturdy composite materials, similar to the materials PEI uses to make military components, the company's Rapid On Demand Portable Medical Platforms will allow the State of Nebraska to continue to offer rapid testing through the frigid winter months. They are heated, configured to protect against viral contagion, and designed to withstand winds up to 120 mph. Each walk-up unit can test up to 320 people a day, and each drive-through unit can serve up to 600 cars per day.