NASA Astronaut Stephanie Wilson, 2020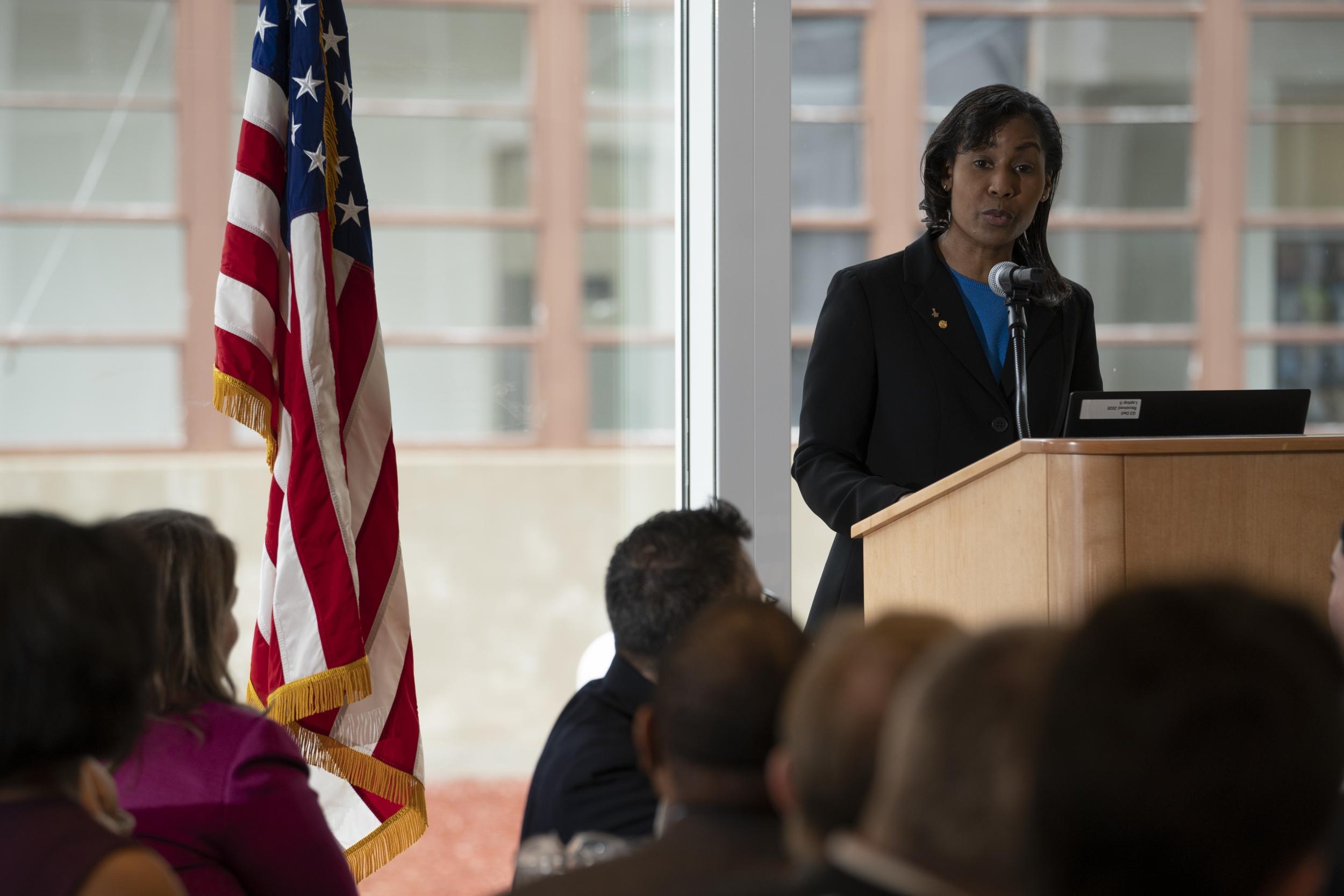 Lincoln Laboratory staff gathered to hear NASA astronaut Stephanie Wilson speak about her career during the seventh annual Martin Luther King Jr. Luncheon. The luncheon is hosted by the Lincoln Employees' African-American Network (LEAN) each February during Black History Month.

The theme governing this year's luncheon was "Fostering Strong, Moral, and Courageous Leadership." It was inspired by Dr. King's "Give Us the Ballot" speech that he delivered during the Prayer Pilgrimage for Freedom in Washington, D.C., in 1957. In this speech, Dr. King urged the federal government to ensure voting rights for African Americans, who, although guaranteed the right to vote under the 15th and 19th Amendments, faced discriminatory barriers at the state and local levels that prevented many people from exercising their right
...

"It's the people that surround us and give us encouragement who help us to achieve our dreams," [Wilson] said. Wilson added that every person has walked a different road to get to where they are, and that we all "should endeavor to make sure that everyone in STEM [science, technology, engineering, and mathematics] has a better opportunity than we had."