MIT Spotlight: Marlyse Reeves '17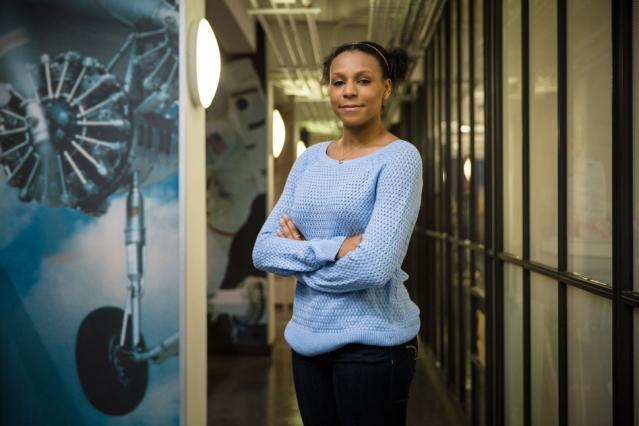 Marlyse Reeves '17, president of the student group MIT Women in Aerospace Engineering (WAE), helps build a supportive community of women in aerospace engineering. Reeves' first role model was her mother, who graduated from MIT with a Masters in urban planning and development and served as executive director of the Los Angeles International Airport while pregnant with her little brother. Since coming to MIT, Reeves has sought positive role models for herself. As president of WAE, she has organized panels of successful women in the aerospace industry and helped build a supportive community of women who recognize each other's accomplishments.
Being a person who has gone into aerospace industry and has seen the lack of women — there are often times where I am the only female in the room at an internship — I think it's important for young women and girls to get role models, and just see that there are women doing it. I have encountered a lot of strong female role models for myself in industry. [It was inspiring to see] that they weren't really held back by any gender inequalities.

Marlyse Reeves, MIT News, 2016
Founded in 2014, MIT Women in Aerospace Engineering (WAE) is dedicated to fostering a community among women interested in pursuing careers in aerospace. Additionally, the group seeks to reach out to younger girls and encourage them to pursue STEM fields.