MIT Gospel Choir, 1978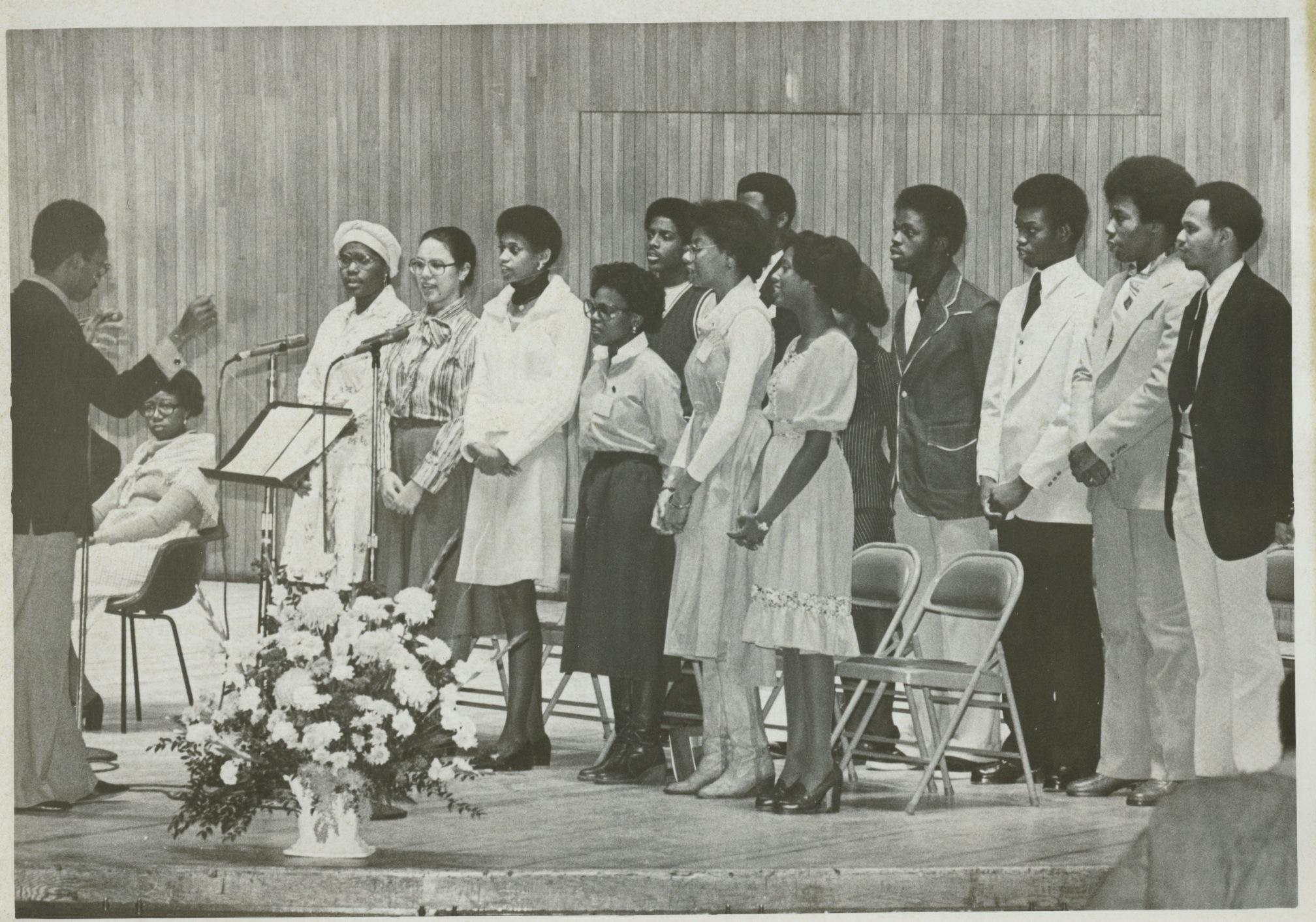 MIT Gospel Choir
Black students at the Institute have traditionally relied on faith and music for spiritual sustenance through the academic and social pressures of life at the Institute. The MIT Gospel Choir came together informally in 1971 as 10 undergraduates who "simply enjoyed singing to each other," according to then choir president and co-director Ricardo Hall.
The choir members began singing traditional gospel, spirituals and hymns in local churches and at Christian fellowship services at the MIT Chapel. Their repertoire includes: The Way O Lord; Joy Joy; I've Come A Long Ways; Jesus Lover of My Soul?; God So Loved the World; All You Need and Soon Ah Will Be Done."
Today, the "GosCho" continues to be a diverse group, in age, ethnicity, and background, the members typically MIT undergraduate or graduate students. They host an on-campus concert at the end of each semester, with some additional performances at local churches or at MIT-sponsored events.