MIT Class of 2020 President: Nwanacho Nwana, 2020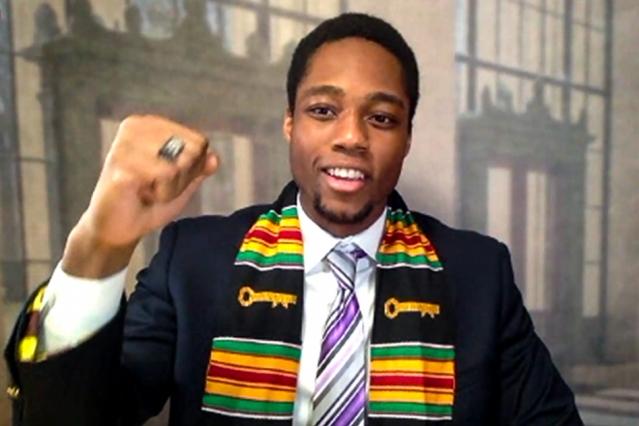 From "With touches of technical wizardry, MIT holds its first online Commencement," 29 May 2020, MIT News:
In an unprecedented online version of MIT's annual Commencement exercises, necessitated by the departure of most people from the campus because of the Covid-19 pandemic, the Institute added some innovative touches — including a surprise appearance from the International Space Station — to the unusual but festive occasion.
...
Nwanacho Nwana, president of the Class of 2020, spoke of regrets about the things he and his classmates missed experiencing during their last weeks of MIT. But, he added, "Even if we had those last few months together, we would all likely still leave MIT with numerous regrets of what could have been and what we could have done. This period has been a harsh reminder that time is not only limited, but the limits on that time are uncertain and we never really know when our time will be up."

So, he said, "I urge you all, Class of 2020, to live the rest of your lives with the mindset that you likely had when you were told we had a week left in our college careers. Take risks, go all in, shoot your shot, and find the things that will make you feel fulfilled every day." Nwana then asked graduates to join him in turning over their class rings, a longstanding MIT Commencement ritual.