Joy Buolamwini and Margot Lee Shetterly, 2017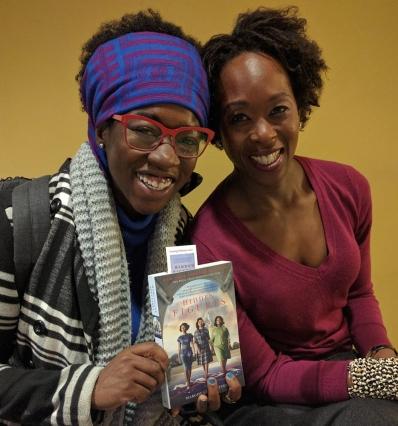 After MIT grad student Joy Buolamwini met author Hidden Figures Margot Lee Shetterly at an MIT preview screening of the film, she was inspired to enter the Search for Hidden Figures contest. She ended up winning one of two grand prizes for her work on biases in computer algorithms.

The Search for Hidden Figures contest attracted 7,300 submissions from students across the United States. As one of two grand prize winners, Buolamwini receives a $50,000 scholarship, a trip to the Kennedy Space Center in Florida, plus access to New York Academy of Sciences training materials and programs in STEM. She plans to use the prize resources to develop what she calls "bias busting" tools to help defeat bias in machine learning. That is the focus of her current research at the MIT Media Lab, where Buolamwini is in the Civic Media group pursuing a master's degree with an eye toward a PhD.