Joe Thompson and Whirlwind, 1951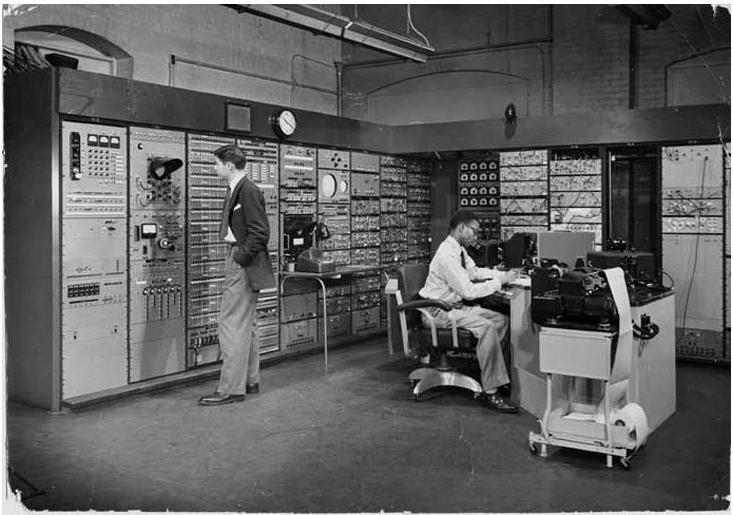 Joe Thompson
In 1951, high school graduate Joe Thompson, 18, was trained as one of the first two computer operators. The computer was the Whirlwind, the prototype for the SAGE air defense system. Thompson, now 58, is a senior analyst at Unisys in Culver City, CA. "Computers changed my whole life," he says.
Whirlwind at the MIT150 Exhibition
Whirlwind not only was the first digital computer able to operate in real-time, but also was the first digital computer at MIT. During WWII, the U.S. Navy asked MIT for help in designing a universal flight simulator that used an analog electromechanical computing system. In the course of the preliminary work, the MIT team went to see the new ENIAC computer at the University of Pennsylvania. Immediately, the project shifted to the creation of a digital computer. With the success came the creation of Lincoln Laboratory to turn Whirlwind into the IBM AN/FSQ-7, the controlling computer for the SAGE continental air defense system. Whirlwind also created one of the most influential computer communities in the world.
For more on Whirlwind, visit the digital exhibit by MIT Institute Archives & Special Collections.