Irving V. Yancey, 1951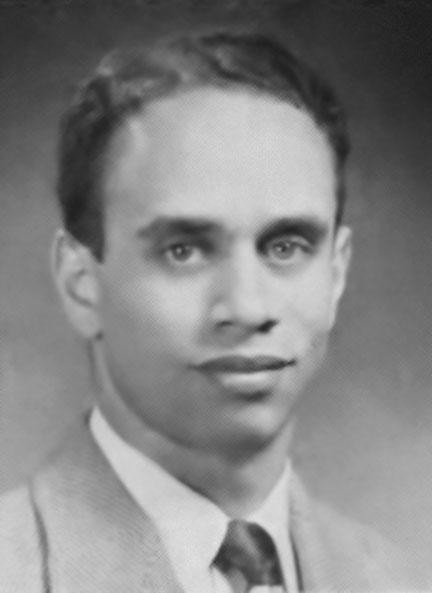 Irving Victor Yancey '51 of Boston studied at Everett High School. After two years of service in the U.S Army, he earned his Bachelor's in Aeronautical and Astronautical Engineering from MIT in 1951.
His first job was at the Aeronautical Systems Division (ASD) at W-P AFB. In 1959, he joined the Boeing Company Space Division in Seattle, WA, where he worked on the X-22 Space Glider, the predecessor to the Space Shuttle, returning to ASD in 1964 when the X-22 Program was canceled. After a number of engineering assignments, Victor became manager of progressively larger engineering units, eventually becoming an Engineering Division Chief at the Executive level. During his career, Victor served as chairman of one of the largest EEO Committees at ASD and was instrumental in removing barriers to promotions of minority and female personnel. Victor retired from ASD in 1988 after serving 32 years of federal service. Victor was a long time resident of Jefferson Township and was instrumental in the development of the Jefferson Regional Water Authority, which brought a public water system to that Township and rural portions of Miami and Madison Townships. He served as its President for the first six years. Victor was a faithful member of the Kappa Alpha Psi Fraternity from his initiation in 1950 to the present time, serving in several officer positions. He was instrumental in the formation of and was the first Chairman of the Educational Foundation which serves the local Chapter's educational programs. Victor was a founder of the Dayton Chapter of the American Management Association.