Henry C. Turner, Jr., 1904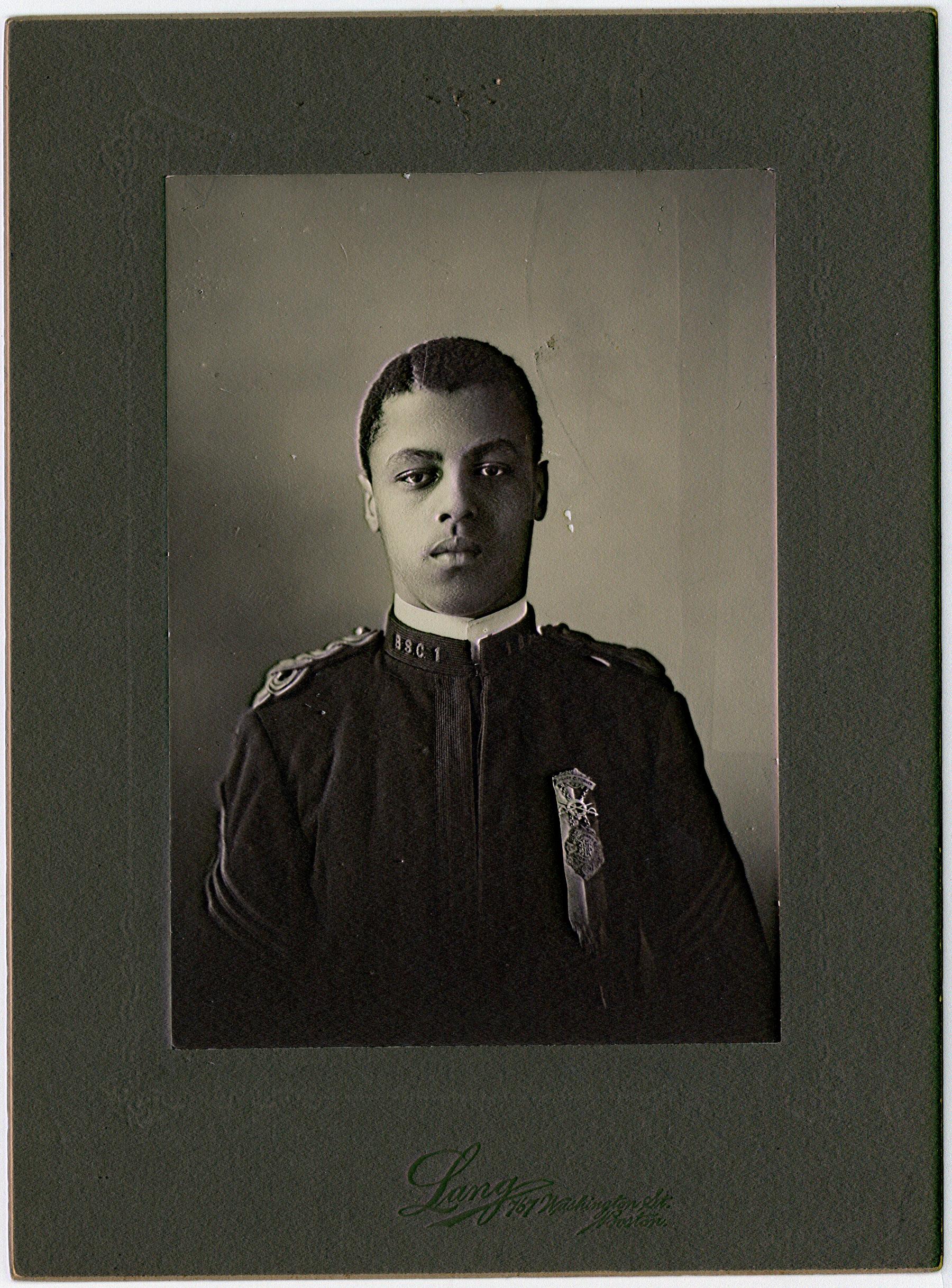 Henry "Harry" Charles Turner, Jr. '09 enrolled at MIT in 1905 along with his sister Marie C. Turner '09, the second early case of black siblings attending MIT since Charles S. Dixon '98 and John B. Dixon '99.
Turner was admitted as a special student in Naval Architecture and Marine Engineering (Course XIII). He performed poorly and at the end of his first year was advised not to return to MIT. Turner nevertheless petitioned for a makeup exam, and the Institute allowed him to return in the fall, this time as a special student in Mechanical Engineering (Course II). Both Turner and his sister Marie, however, had dropped out of MIT by 1907, later identifying as Class of 1909 alumni.
Whereas his sister would become a schoolteacher and a writer, Turner went on to earn the Ch.B. degree (1915), followed by the MD (1916) at Boston University. He would practice medicine in Boston throughout his career, both privately and in the service of government and fraternal organizations.
Not long after starting out in medical practice, Turner returned to MIT to take courses in public health, presumably in preparation for the work in city and state government that he had either begun or was about to pursue. He registered at MIT in Course VII (Biology and Public Health) for the 1921-22 academic year.
Turner was elected a fellow of the Massachusetts Medical Society in 1930, and was also a member of the American Medical Association and the Massachusetts Examining Physicians Society. Although the American Medical Directory listed him for more than two decades (1931-58) as a full-time specialist in the exclusive practice of urology, he was involved in other medical work as well during this period.
He was a consultant to the Boston Department of Health and Hospitals, in addition to serving as examining physician to the Boston Legal Department, Massachusetts Industrial Accident Board, Massachusetts Bay Transportation Authority, Knights of Columbus, and the Order of Alhambra. He also served for a time as head of the Urological Outpatient Department of Boston City Hospital. Active in fraternal organizations, he was a member of Bishop Chaverus Fourth Degree, the Bunker Hill Knights of Columbus, and the Order of Alhambra.