Floyd L. Williams, 1974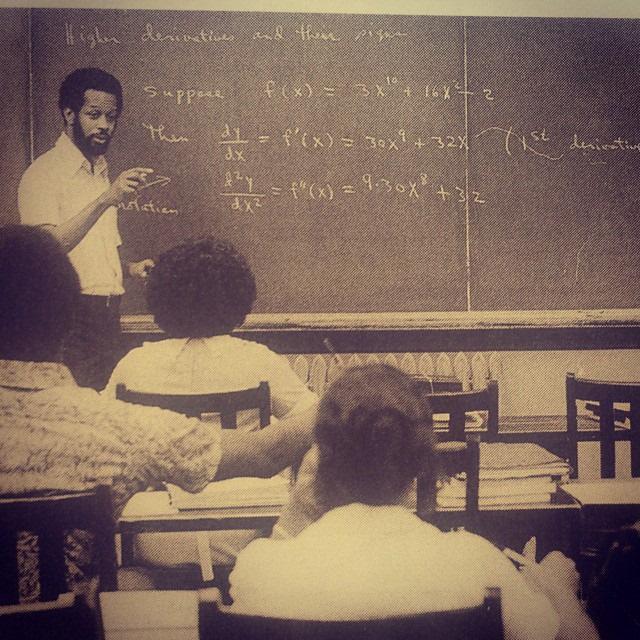 Renowned for his work in Lie theory and mathematical physics, Professor Floyd Leroy Williams was an instructor and Lecturer at MIT from 1972 to 1975. He was appointed professor of mathematics at the University of Massachusetts Amherst in 1984, and has been professor emeritus since 2005.
Williams has helped to set up a summer camp at MIT that allowed pre-college students and undergraduates to meet and talk with mathematicians, scientists and engineers.
All that many of these youngsters see is different courses, but they want to know what mathematicians do from 8 am to 5 pm. Once minorities commit to graduate work in science or engineering, they need extra help and support for what, for many, is the foreign environment of graduate school. Such programs exist at few universities, but we need more of them.

Floyd Williams, "Models of Excellence," National Science Foundation, 1990
In 2012 Williams became a fellow of the American Mathematical Society.