Florence Ladd, ca. 1977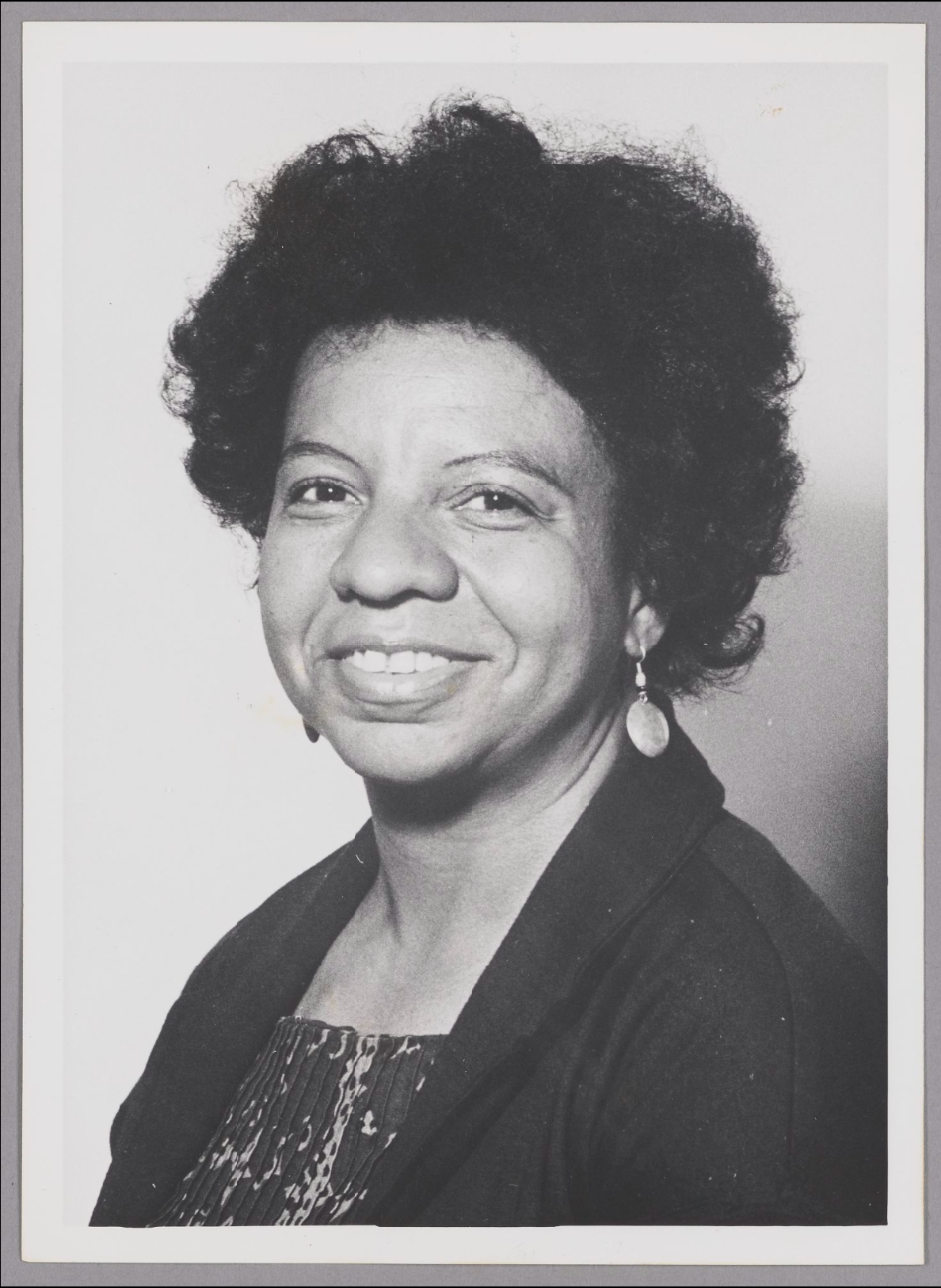 Florence Ladd grew up in Washington, D.C. Her father was clerk of the local board of education. She became interested in psychology as a teenager, when she typed papers for her mother, who was preparing herself to be a teacher in special education. Ladd earned an SB from Howard University (1953) and a PhD in social psychology from the University of Rochester (1958). Ladd taught psychology at Simmons College. When her husband received a Fulbright Scholarship, Ladd went with him to Turkey, where she taught at Robert College and the American College for Girls in Istanbul. From 1965 to 1977, she taught community-psychiatry related courses at Harvard University's Graduate School of Education and Graduate School of Design.

Ladd then served as dean at the MIT School of Architecture (1977-79), where her mentor in academic administration was Bill Porter. After MIT, she served as Dean of Students at Wellesley College until 1984, strengthening the relationship between Wellesley and MIT. She moved on to an international stage as associate executive director of Oxfam America, acting as liaison to the UN, and as consultant to the Institute of International Education's South African Education Program and the School for International Training. From 1989 to 1997, she was director of the Bunting Institute at Radcliffe College. In 1994, Ladd served on the executive committee for the Black Women in the Academy conference held at MIT.

Her publications include: two novels, Sarah's Psalm (Scribner) and The Spirit of Josephine (Côte-d'Or); the nonfiction work Is That Your Child?: Mothers Talk about Rearing Biracial Children (Lexington Books); and the chapbook Reclaiming Rose: A Suite of Poems.​​​​​ She has served as trustee of the National Council for Research on Women and chaired the Board of Trustees of Hampshire College, the alma mater of her son Michael Ladd, a poet and performer. A portrait of Florence Ladd by Stephen E. Coit was commissioned by the Harvard Foundation in 2008 and hangs in Lowell House. She lives in Cambridge, MA and Flavigny-sur-Ozerain in Burgundy, France.