Ezekiel Mphahlele, ca. 1961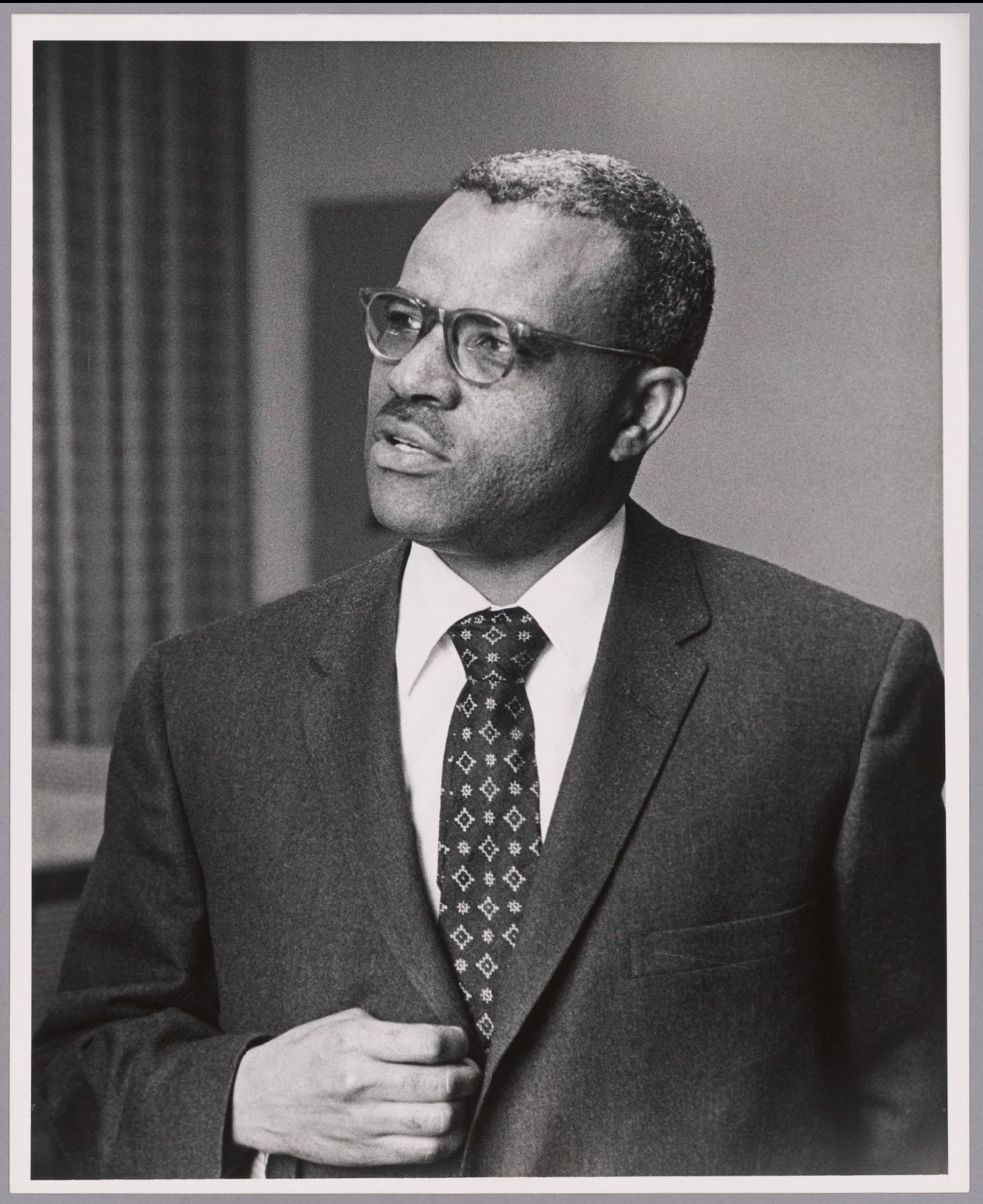 South-African writer, artist, educator, and activist Ezekiel Mphahlele is celebrated as the Father of African Humanism and one of the founding figures of modern African literature. Banned from teaching anywhere in South Africa by the Apartheid government in 1952, he went into a 20-year exile. During this time, Mphahlele wrote, taught, and lectured in various countries, including Nigeria, France, Sweden, Denmark, Finland, Germany, Sierra Leone, Ghana, Senegal, and the United States. He is widely known for his autobiography--the first of two--Down Second Avenue (1959), which details his early life in segregated Pretoria, South Africa and was published during his time in Nigeria.
In 1961, while Mphahlele was in France serving as director of the Paris-based Congress of Cultural Freedom's African program, he was invited to MIT as the inaugural Arthur W. and Ruth Sloan Lecturer in the Political Science Department. The appointment was funded by a grant from Dr. and Mrs. Arthur W. Sloan of Washington, D.C. that aimed to "emphasize research and teaching in the area of African affairs" at MIT. In the fall of that year, Mphahlele delivered a series of three lectures on Africa, the last of which was titled "The Outlook for South Africa."
In 1998, former President Nelson Mandela awarded Mphahlele the Order of the Southern Cross, then the highest recognition granted by the South African Government.