Edward S. Hope, 1926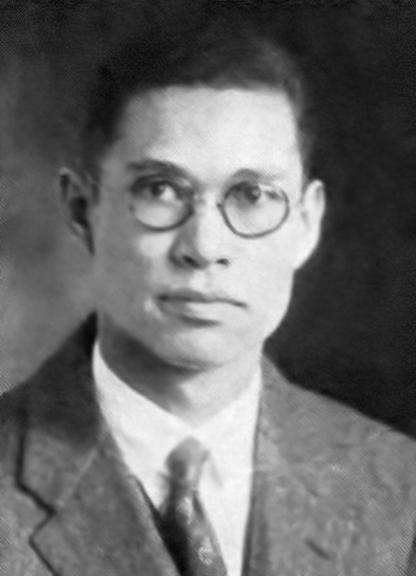 Edward Swain Hope '26, SM '27 was the son of longtime Morehouse College president John Hope. At MIT, he was a member of the Civil Engineering Society and on November 19, 1925 pledged Alpha Phi Alpha, Sigma Chapter, with MIT classmate William H. Bethel '27.
Seventeen-year-old Edward, then a rising senior in the Morehouse Academy, had, according to his father, "the automobile repairing bee in his bonnet"...

Like his father, Edward Hope was quiet, independent, and tended to worry about everything. At MIT, he worried about the high cost of tuition, his inability to relax in examinations, and his fear of not graduating on time. Hope advised him to relax, get plenty of exercise, and take frequent trips for mental stimulation. About graduating, Hope told him, "You do not have to get through Tech on schedule time…the main thing is to get through in fine shape physically and educationally at some time..."

Leroy Davis, A Clashing of the Soul: John Hope and the Dilemma of African American Leadership and Black Higher Education in the Early Twentieth Century (University of Georgia Press, 1998)
After graduation, Hope traveled to Grenfell Settlement in Newfoundland to perform "the very difficult task" of installing a water supply, with three assistants working under him--one from Harvard and two from Yale--according to The Crisis (Vol. 32, Iss 4, Aug. 1926). From 1932 to 1944, he served as Howard University's superintendent of building and grounds before joining the faculty as professor of civil engineering in 1947 along with fellow MIT alum Lee Julian Purnell '21. In 1944, Hope became the first black Navy lieutenant. He left the United States in the 1950s to serve as chair of the civil engineering department at the University of Lebanon in Beirut.