"The Dissertation" by Paul Uche (2014)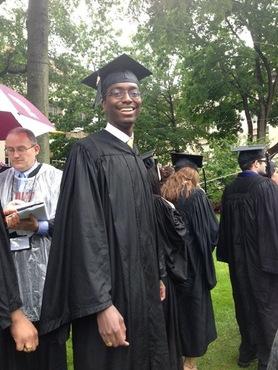 Paul U. Uche '13, AKA Paulo Chuck, self-produced a hip hop album entitled "The Dissertation" before his death at 23 in 2014.
---
Nigerian-born Paul Uchechukwu Uche '13 earned a Bachelors in chemical engineering, with a minor in creative writing. Described as athletic and a natural leader, Uche was well travelled, having lived across the globe--Nigeria, Holland, Malaysia, Oman, the United States, and Canada.
While under treatment for cancer Uche penned a blog, wrote short stories, recorded a music album from his hospital bed, and he worked to raise leukemia awareness to support the researchers and doctors who treated him in Boston and Toronto. On June 19, 2014, Uche, aged 23, succumbed to leukemia in Toronto. His funeral service on July 5, 2014 was streamed live worldwide.
Uche's inspiring life is commemorated on his memorial page and in MIT News.