Dallas Brown, Jr., 1910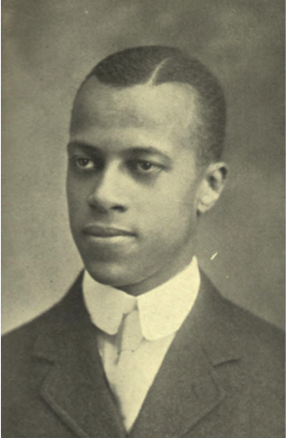 Dallas Brown, Jr. '10 of New Bedford, Massachusetts entered MIT in 1906, a year after the enrollments of the Turner Siblings, Marie Celeste Turner '09 and Henry Charles Turner '09 entered MIT.
A regular student in Mechanical Engineering (Course II), Brown did quite well at MIT and held several scholarships. His advisor noted:
General record fair; honest, fairly ambitious, has excellent disposition and fair ability. His father is very ambitious for him and I think is working hard to give him an education.

Dean's Office Records, October 1906
Brown's activities at MIT extended beyond the classroom; he was part of the freshman and sophomore class intramural track relay team, as well as a member of the Mechanical Engineering Society. Senior year, he selected "locomotive construction" as his mechanical engineering specialty (Course II, option 2).
His thesis project, entitled "Comparative Wearing Tests on Different Makes of Globe and Gate Valves," evaluated the relative efficiency and durability of various commercially produced valves. Though the Lunkenheimer Company parts came out on top in his survey, Brown did not shy away from criticizing the company for what he said were false advertising claims--namely, that their valves could be repacked under steam pressure (Brown found that this was, in fact, impossible to do).
After graduation Brown was employed at Fore River Shipbuilding in Quincy, MA, likely working on destroyers, which the company built for the U.S. Navy prior to the American entry into World War I. In 1929, nearly two decades after graduating from the Institute, he registered at MIT as a graduate student in Chemical Engineering (Course X) and in General Science (Course IX-A), but did not perform well. Brown left MIT in 1931 without earning another degree.