Charles A. Cofield, 1970s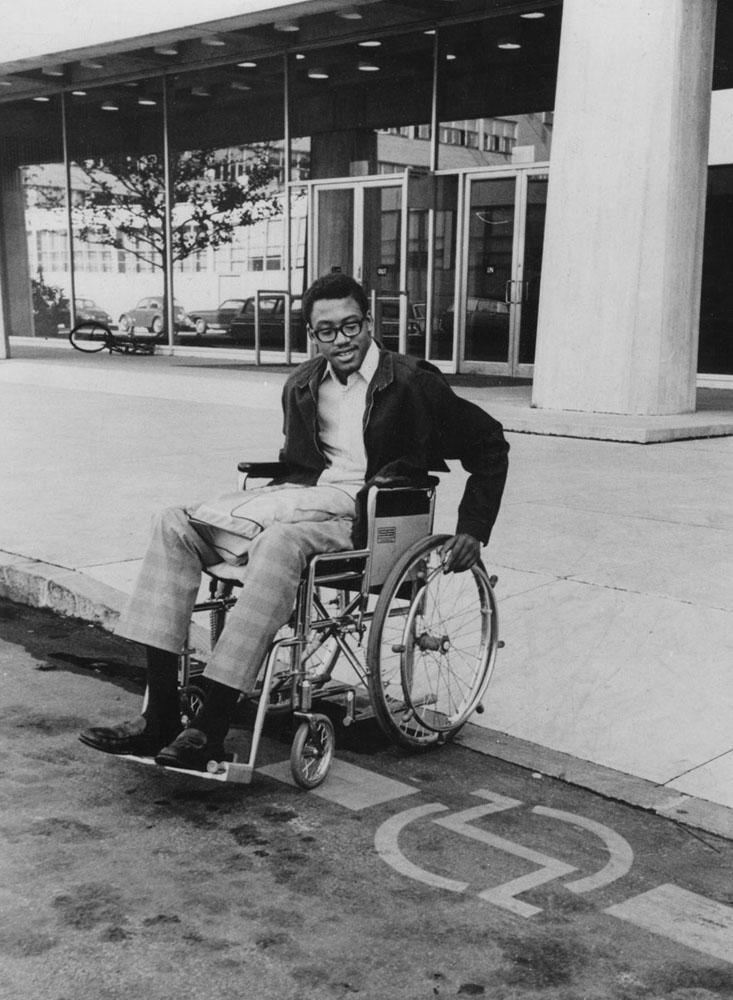 Charles Arnold Cofield '72, MArch '73, MCP '74 was a pioneer in the Disability Movements in Massachusetts and Los Angeles. His influence brought about disabled access at MIT and at UCLA.
During his school years at MIT, Cofield worked for the Urban Massachusetts Transit Authority and the Department of Housing Urban Development. He was the American Institute of Architects (AIA)-California's first certified quadriplegic architect and recognized by Los Angeles and State officials for 24 years as the L.A. Housing Authority Director, overseeing $400M worth of development.
Cofield served as a consultant on housing and barrier-free design to several schools, architectural firms and government agencies. He was the recipient of a 1971 MIT Graham-Rotch Foundation Fellowship and traveled Europe on an MIT Lawrence B. Anderson Fellowship in 1972. Stanford's "Who's Who" honored Cofield in 2012, and the city of Carson, California made him Courageous Man of the Year. Cofield's life is the subject of Abundance of Miracles: Autobiography of Charles A. Cofield by Foraker Smith (2013).