BWA Class of 2019, 2018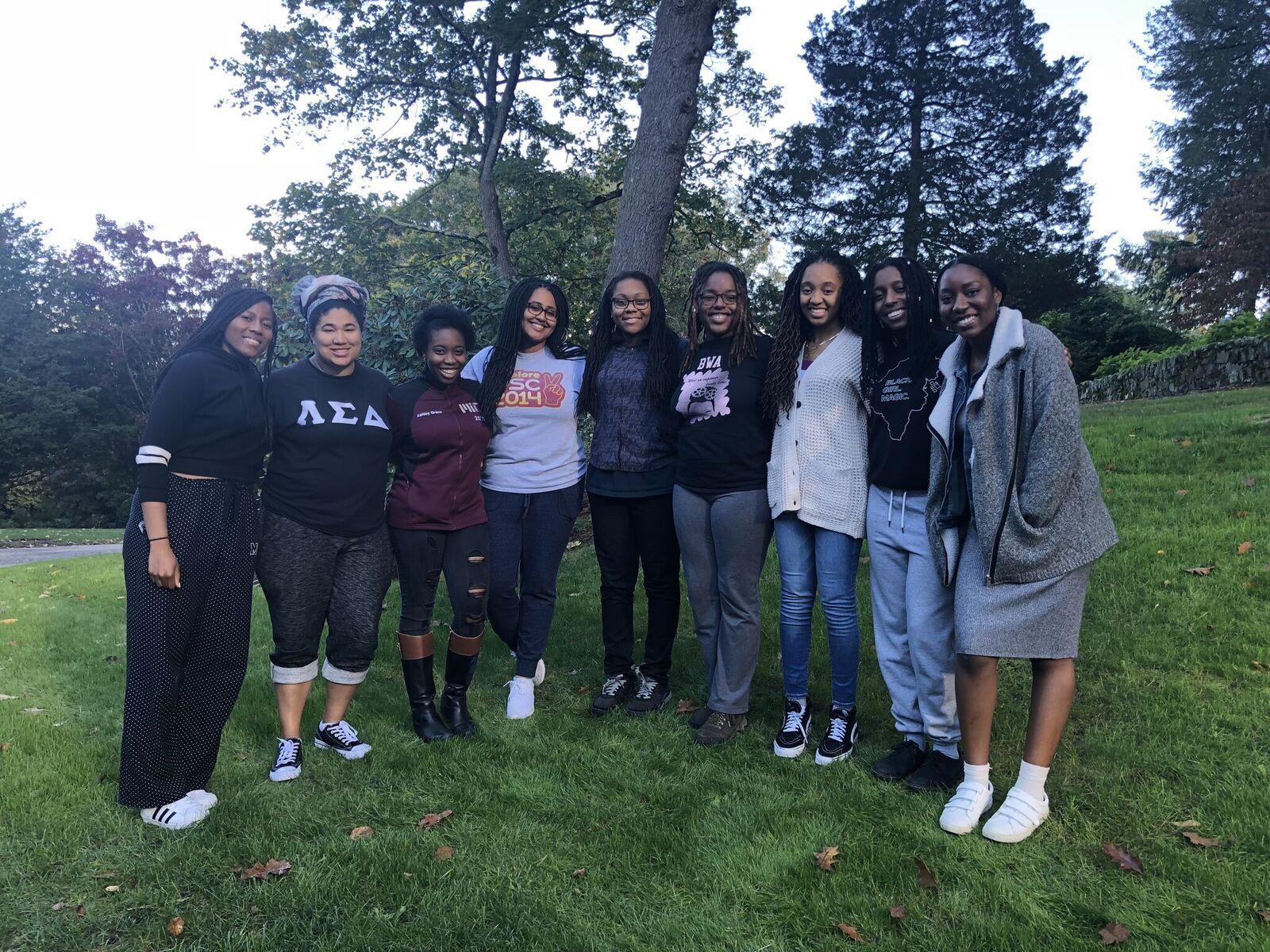 Black Women's Alliance (BWA) members from MIT Classes 2019-2022 came together in October of 2018 at MIT's Endicott House for BWA's annual retreat. Themed "Self-Love and Sustainability," the retreat allowed for upperclasswomen "to welcome the incoming freshman of the class of 2022 into the sista-hood" through group discussions on what sustainability and self love mean to Black women MIT students, alumni, and faculty.

Black Women's Alliance (BWA)
Established in 1997, the MIT Black Women's Alliance (BWA) aims to:
Provide a forum to address the needs and concerns of Black women undergraduate students at MIT;
Promote the awareness of Black women's issues in the MIT community through activities designed to increase the visibility of Black women on campus;
Encourage interaction with other campus groups;
Encourage the scholarship of Black women at MIT; and
Promote activism, unity, friendship, and community.