BSU's The 83's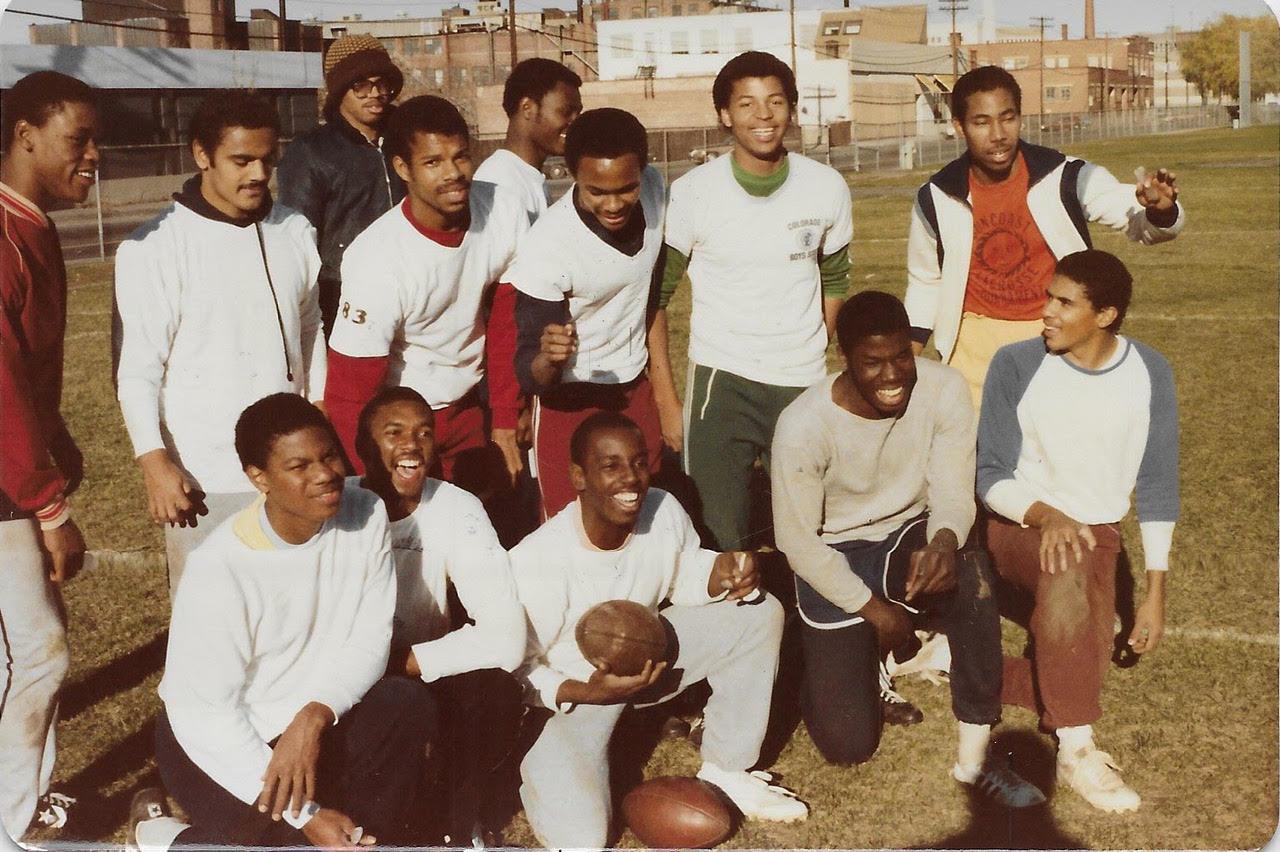 The Black Students' Union intramural football team known as The 83's began around 1980 "as a group of freshmen just seeking a way to remain active" and became "one of the most successful IM football teams in MIT history," according to team member Fred Allen '83.
The 83s formed our freshman year and stayed together all four years competing in A League intramural football. We had mixed success our first two years but being eliminated in the playoffs each year. At the beginning of the '81 fall semester, rallied by our captains, Nkere Udofia and Fred Allen, we committed to excellence (and regular practices). We also made a few judicious draft selections to fill in the roster as we had lost some players....The change in approach worked spectacularly. We went on to win the championship that year and repeated the following year...we were undefeated and unscored upon both years. That's a streak of (I think) 14 shutouts.

Craig Preston '83, December 2017
Comprising mostly of members of MIT Class of 1983, The 83's included: Fred Allen '83, Robert Earl Bartley '83, Mark Branch '83, George Burroughs '83, Kevin Churchwell '83, Mike Greer '83, Cedric Jones '83, Cecil Maccannon '86, David McMullen '83, B. Franklin Moore '82, Craig Preston '83, Nkere Udofia '83, Eden Warner '85, Damion Wicker '83, Klint Wright '83, and Karl Wyatt 'G.
The 83s' undefeated season ended in the spring of 1983.
We, the 83's, were warned about the highly competitive nature of the A-league division. Some skepticism about our ability to compete was raised; however, most doubts were erased when each of the first two seasons produced playoff berths and an overall record of 7 wins and 4 losses.

Although this performance was successful by normal standards, we were not satisfied. Under the leadership of co-captain Nkere Udofia '83, there was a move to organize what had previously been undisciplined talent. We developed a system of plays and practiced once a week. The results of this move and the experience gained in the previous two seasons of competition were immediately apparent in the third.

The loss of two players-- B. Franklin Moore '82 and Damion Wicker '83 -- did not diminish the optimism of the remaining team members, as newcomers Cecil Maccannon '86 and Karl Wyatt 'G filled the void.

"BSU 83s end football career with an undefeated season" by Fred Allen '83,The Tech, 11 February 1983, p. 15