BSU 50th Reunion invitation, 2018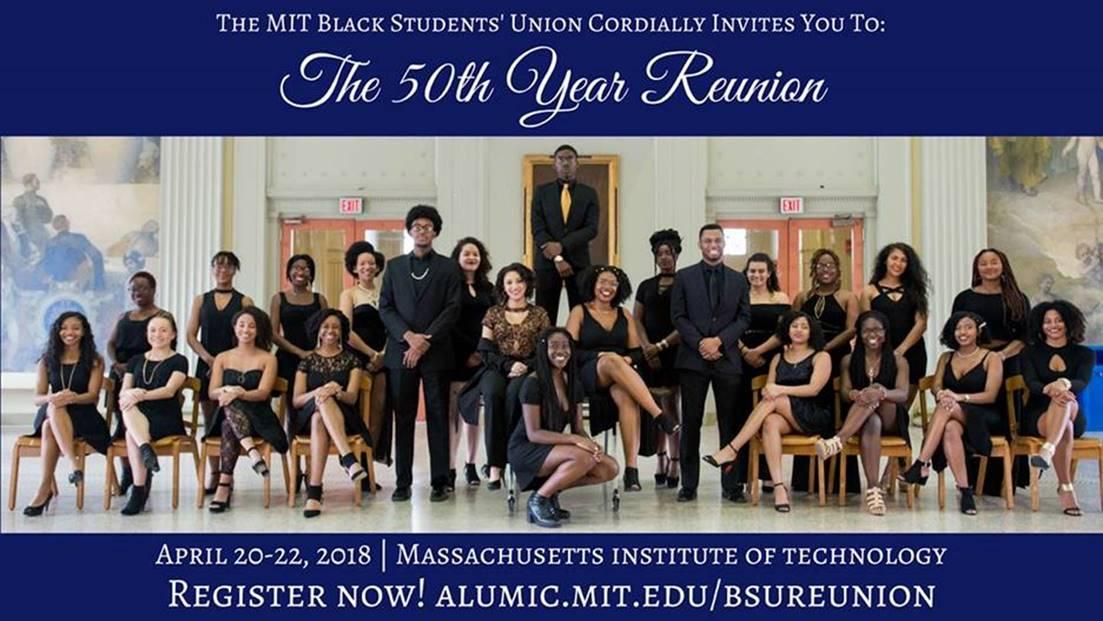 The MIT Black Students' Union celebrated its 50-year anniversary April 20-22, 2018.
The reunion weekend kicked off on that Friday with the annual Black Graduate Celebration (BGC) for the Class of 2018, hosted by Black Alumni/ae of MIT (BAMIT). The BGC was followed by an Alumni Welcome Reception in the BSU Lounge. Breakfast and registration were held on Saturday, followed by a morning alumni panel entitled "Kids These Days" and an afternoon student panel entitled "Extending Family Ties". The annual Ebony Affair Gala was hosted that evening in Walker Memorial. The reunion culminated on Sunday afternoon with a family picnic.
The 2017-18 BSU Executive Committee included: Gabby Ballard '19 (PAC Co-Chair), Anthony Rolland '19 (Events Co-Chair), Adedoyin Olateru-Olagbegi '20 (Secretary), Harith Morgan '20 (Treasurer), and Saffron Deasey '20 (Attorney General)