Boston Memoir Project: Gladys Facey remembers George F. Bowles '27, 2016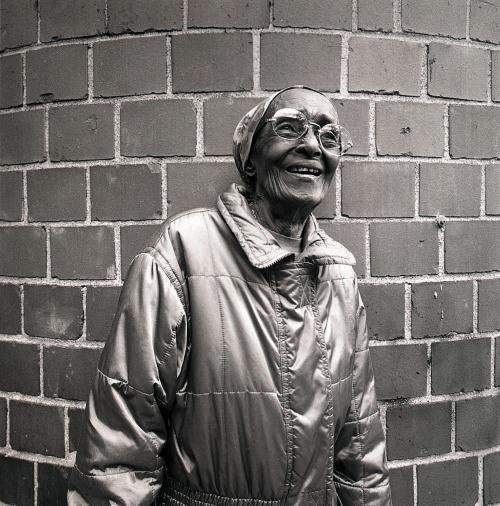 Gladys Facey, AKA "Miss Facey," remembers the late 1930s and her uncle, early MIT alum George Francis Bowles '27 (Chemical Engineering, Course X):
I was born on March 24, 1922. I never knew my mother, Elizabeth, because she died in childbirth...My paternal grandmother in Somerville, who I called Ma, raised me...

Country life in Somerville was good for the Chute family. If there were any problems, I never knew about them. Of course, there were money issues — this was during the Depression — but we all pitched in...

When I turned sixteen, I started spending days at a time with my maternal grandparents in Boston. The Bowles were members of the Black Bostonian high society. My uncle, George Francis Bowles, had graduated from MIT and his college friends were always around. My grandmother, Edith, was a social butterfly known for her piano playing. She gave very popular social gatherings at their home near the corner of Massachusetts and Columbus avenues. She never called me by my first name, Gladys. She thought that it was too common and represented my father's side of the family. She called me by my middle name, Elizabeth, instead. Thus began my two years of living in two very different worlds — the homespun country life of Somerville and the high-society, hoity-toity life of the Bowles of Boston.

As the only child, I was spoiled, especially by my grandfather Sugar and Uncle Francis. I went to them for whatever I wanted. I never went to my grandmothers because they were very strict. Neither of them gave in to my requests, one out of love and the other out of a little jealousy. I had very fancy clothes for Grandma Edith's high-society gatherings of Black intellectuals, musicians, and business owners in Boston. I had to speak differently; everything was very proper. Afterward, I took a taxi up Massachusetts Avenue to Somerville and the country living and kitchen of Ma, where she made scrumptious meals and never allowed anyone to cook on her potbellied stove. I learned so much about life in those two worlds, but I wish that I had paid a little more attention.

Gladys Facey, Boston Memoir Project, 9 March 2016
The Boston Memoir Project, a joint venture between The City of Boston and Grub Street Writers, Inc., has helped capture the stories of Boston's elderly residents across neighborhoods since 2006, through the art of memoir writing.