Bertram F. Jones, 1918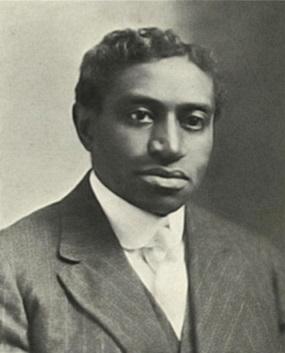 At the Institute
Bertram "Bertie" Francis Jones '18 of Roxbury earned his Degree of Graduate in Pharmacy from the Massachusetts College of Pharmacy in 1914. He entered MIT as an "unspecified student" at the age of 20. Jones was a member of MIT's baseball and football teams, and of the Chemical Society. Although Jones had entered with the Class of 1918, service in World War I interrupted his coursework, and so he took his degree in Chemistry with the Class of 1919.
Post-MIT
In 1919, Newport Chemical Works, Inc. in Carrolville, Wisconsin offered Jones a position as Controlling Chemist via telegram. Although he accepted the position and travelled to Wisconsin:
I was not accepted because of color. Roundtrip expenses of $165.00 were promptly furnished by the concern.

Jones in the bio he filed with the Manhattan Assembly District, 1920
Fortunately for Jones, a chemist and pharmacist by training, dyes appeared to be in high demand in Britain and the United States. Germany had been dominating the synthetic dyestuffs and pharmaceutical industry for 50 years; trade in natural dye spiked briefly during the war, but dropped soon thereafter.
Jones worked as a chemist for various companies in the New York Tri-State area. One was the Color Company of America, Inc., founded in 1919 by black organizers. He also received apprenticeship training in the drug business, a prescient move on Jones' part, as the decline in the dyestuffs industry gave rise to the pharmaceutical industry. Many drugs, for instance, were derived from chemicals found in coal tar.
By 1923 Jones had become a licensed pharmacist in the states of both New York and New Jersey. He also passed the New Jersey Civil Service Examination for Chemist, ranking second on the list. As a result, he was offered two appointments, which he declined. Then he sat the Essex County Hospital Civil Service Examination for Pharmacist in Overbrook, N.J., making the top of the list. This time, he accepted the appointment offered. Jones became a corporation member of the Ideal Drug Co. in Newark, New Jersey.