Bernice Williams at Interphase, 1974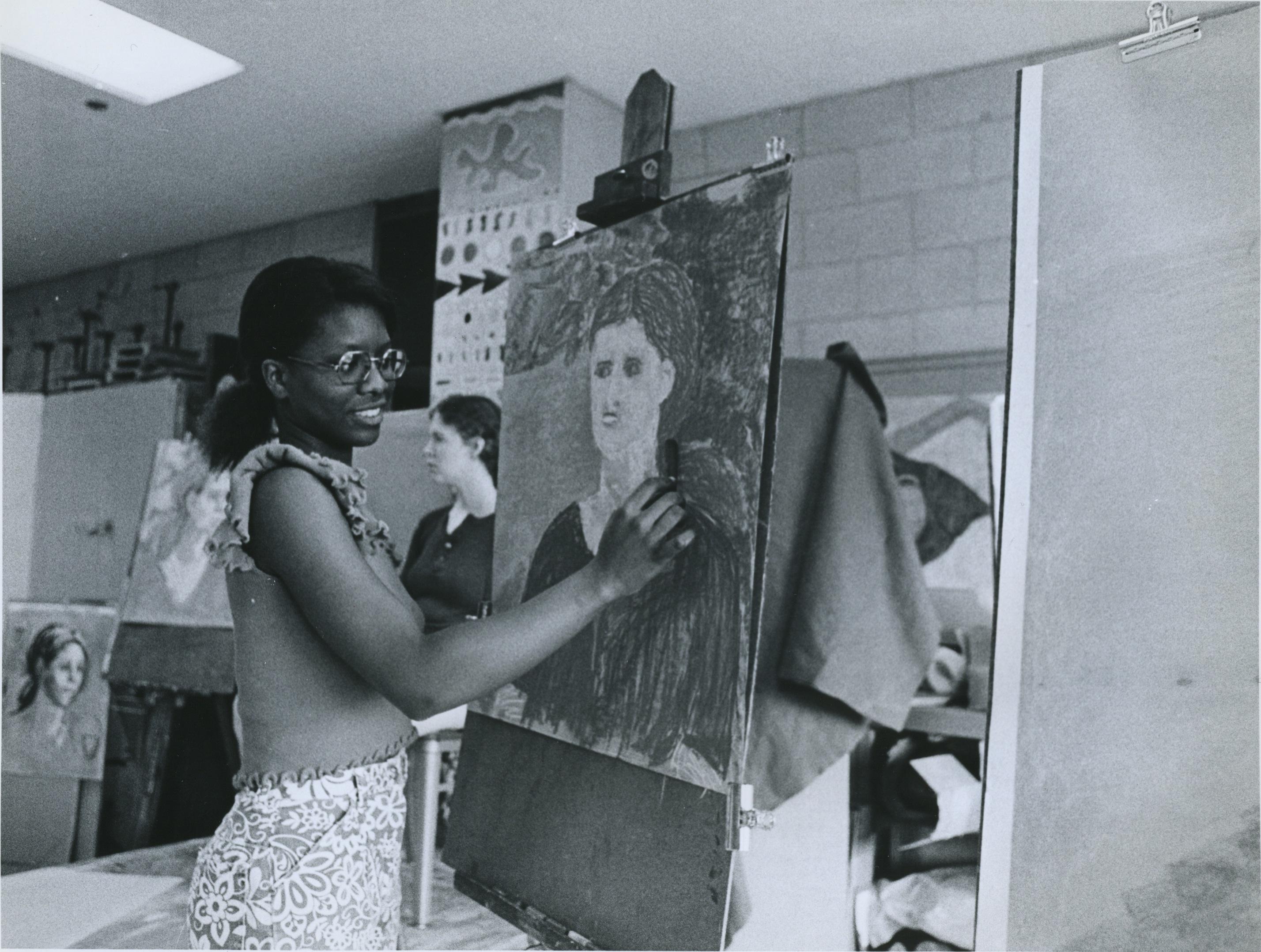 Bernice Marie (Williams) Narvaez '78, a Project Interphase student, would major in Mechanical Engineering. During her time at MIT, she was a member of the Gospel Choir and the Cheerleading Club. As an alum, she has served as a member of the Career Advisor Institute Career Assistance Network (ICAN) and the K-12 STEM Education Volunteer Network. Narvaez is a senior-level systems engineer and cybersecurity professional with several years of experience in software development.
About Project Interphase
Established in 1969, Project Interphase (today Interphase EDGE) is a scholar enrichment program for incoming freshman. It includes a seven-week summer session as well as programming during the academic year to help ease the transition to MIT and to build community among new students.