Audio: NPR Interview with Kwatsi Alibaruho, First Black NASA Flight Director, 2005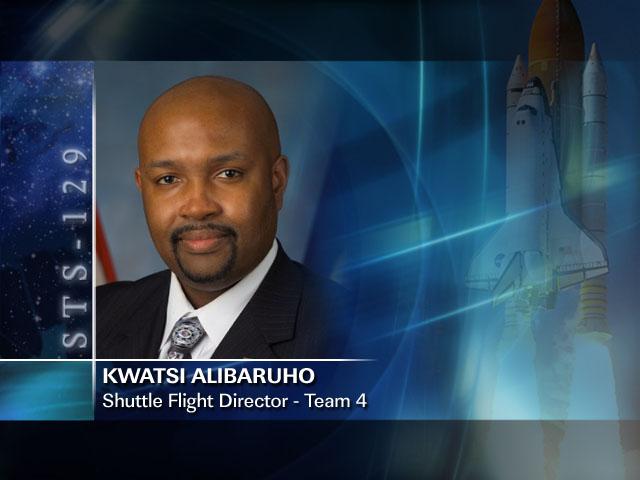 NPR's Ed Gordon talks with Kwatsi Alibaruho, the first African American to lead NASA's Mission Control as a flight director for the International Space Station.
---
About Kwatsi Alibaruho
Kwatsi Alibaruho '95 was part of the 2005 cohort of NASA flight directors, the second largest ever appointed and the most diverse at the time. He was a flight director on duty for the STS-129 Atlantis mission flown in 2009 by fellow MIT alum Robert L. Satcher, Jr. '86, PhD '93.
Leading a team of flight controllers, support personnel and engineering experts, a flight director has the overall responsibility to manage and carry out space shuttle flights and International Space Station expeditions. A flight director also leads and orchestrates planning and integration activities with flight controllers, payload customers, space station partners and others.
Alibaruho attributes his success as a NASA space shuttle flight director to a strong parental influence on academics, tenacity and hard work, and a life-long fascination with space and exploration. His father, the late economist Dr. George Alibaruho, was from Uganda; his mother, retired social science professor Dr. Gloria Alibaruho, is from Macon, GA; and several of his siblings also were born in Uganda.
I love the diversity of challenges in space exploration and in mission operations...There is nothing about my job that is routine.

Kwatsi Alibaruho