Anti-Apartheid 'shanty' demonstration, 1990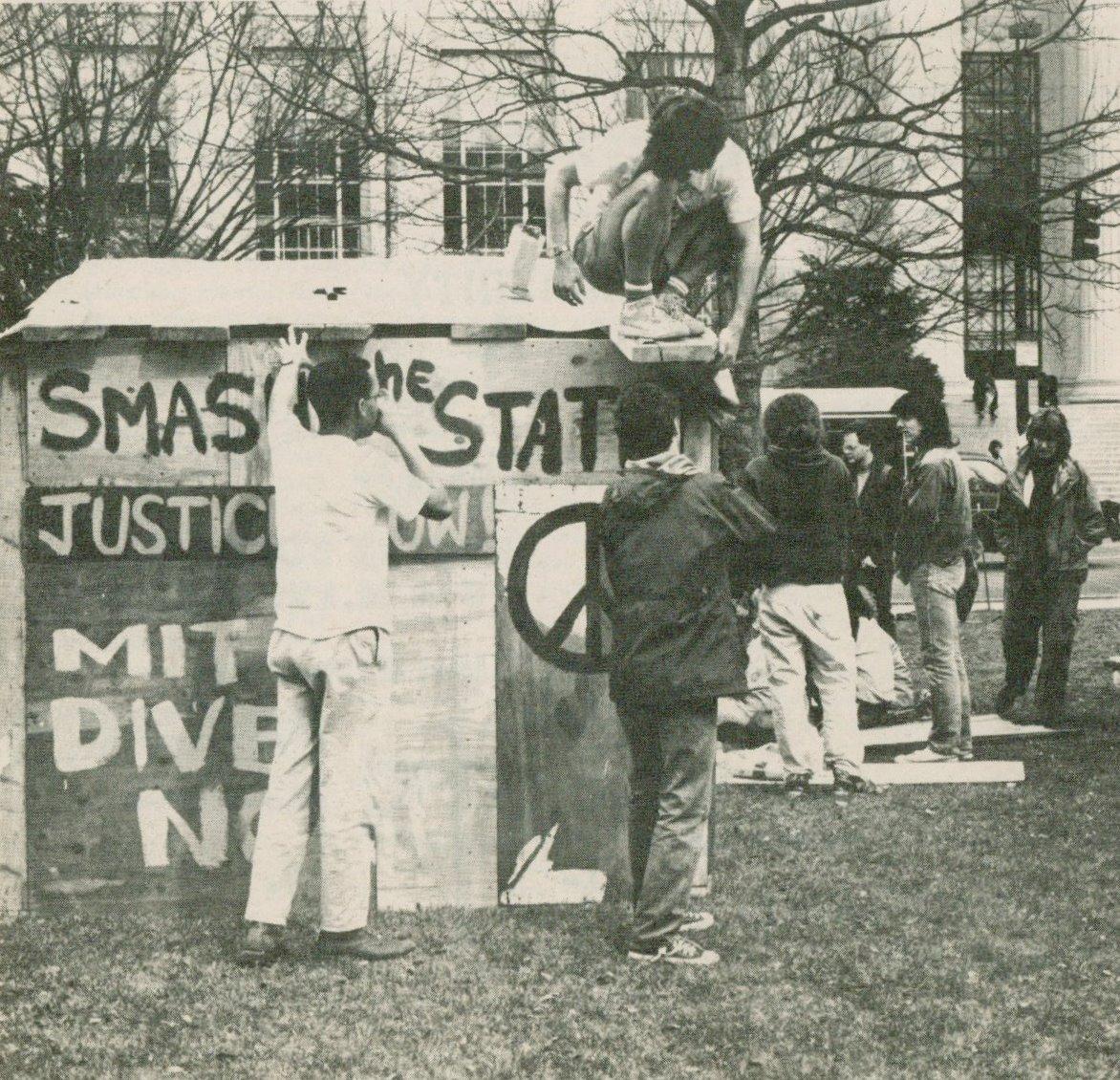 Campus student protests against Apartheid grew out of the anti-Vietnam War movement. The Coalition Against Apartheid (CAA) drew support from faculty throughout MIT, including political science professor Willard R. Johnson and urban planning professor Melvin H. King. MIT never divested its South African assets, and the CAA ceased its protest activities after 1991.
Beginning in 1990, protests became more elaborate. A shanty, symbolic of those living in poverty under apartheid, was put up in the middle of campus and torn down by police, who arrested some of the protesters. Five policemen received minor injuries in a minor scuffle...MIT President [Paul] Gray stated that he would allow future shanty-building protests, granted that the shanty be torn down at the end of the day...The CAA never managed to undermine the power of MIT's administration...