Anselmo Krigger, 1917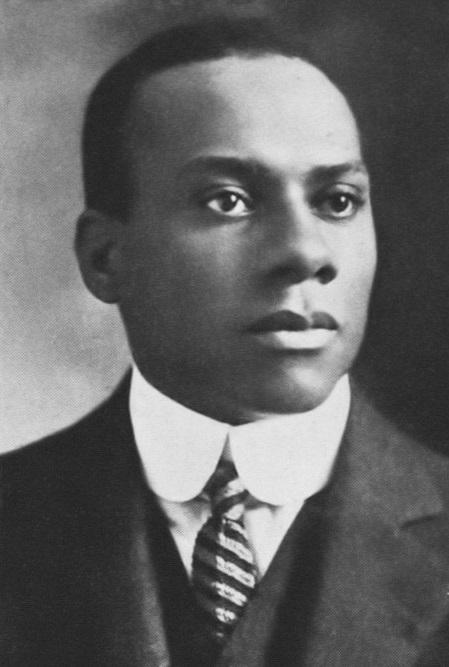 Anselmo Krigger '17 entered MIT at the age of 20, somewhat older than the average first-year student. He had attended Rindge Manual Training School, the forerunner of Cambridge Rindge and Latin. Krigger came highly recommended by his high-school principal. Krigger shone both on the baseball field, where his "baggers" inspired a newspaper cartoon, and onstage as an actor.
At the Institute
Krigger was a member of the MIT football and baseball teams; attended a civil-engineering summer camp sponsored by donors to the Institute; member of the Civil Engineering Society; and he pledged on the Charter Line of Omega Psi Phi's Gamma Chapter in Boston.
In spite of some academic struggles, Krigger undertook an ambitious thesis project during his final year entitled "A Design for A Sewerage System for a Part of Saugus, Massachusetts". While there is no indication that he was responsible for bringing Saugus into the age of modern sewerage, he did have the full cooperation of town authorities, who in turn may have been quite interested in his conclusions.
Krigger is thought to be the first black graduate of the MIT Department of Civil Engineering.
Post-MIT
Krigger attended Suffolk Law School and earned the LL.B. degree (bachelor of laws) in 1926. During this time, his personal life was turbulent; in her autobiography A Portuguese Colonial in America (Latin American Literary Review Press, 1982), his former wife Belmira Nunes, Radcliffe College's Cape Verdean woman graduate, describes their troubled marriage. He held positions as a resident Engineer at the Massachusetts Highway Commission and as assistant engineer in the Division of Highways, Department of Public Works. Despite the global economic depression of the 1930s, Krigger also managed to establish himself as a business owner in Boston, serving as Consulting Civil Engineer for the South Armory in Boston. In 1943, he ran for Ward 4 City Council in 1943.